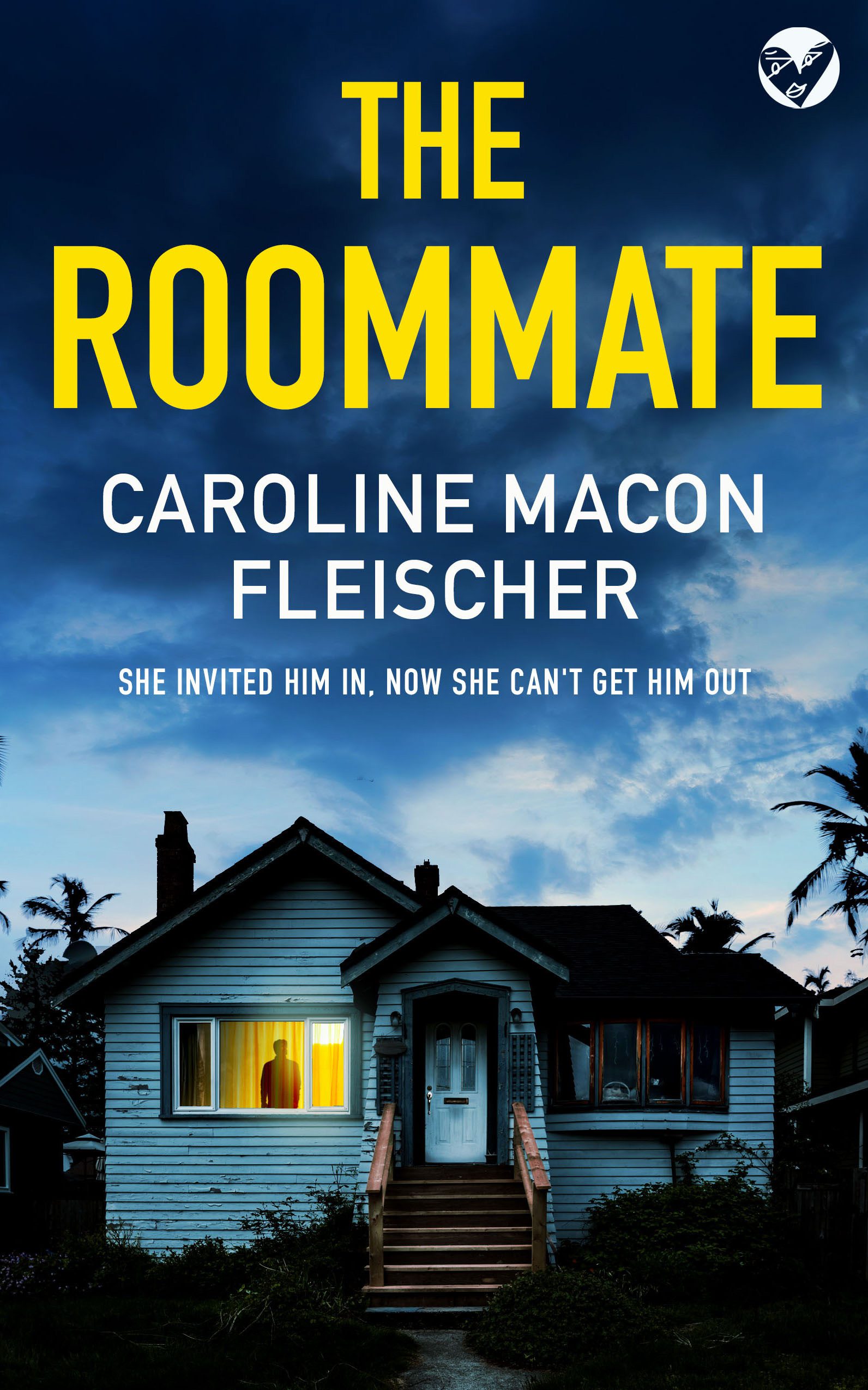 Donna inherits her grandmother's house but soon decides to find a roommate. Joshua seems perfect but their friendship gradually deteriorates as tension and danger take over the house…
The Roommate is a domestic drama and psychological thriller set in America.
I have really mixed feelings about this book. The characters are not easy to like or identify with. The plot has twists which were easily predicted. Yet the book was completely compelling.
The tension is palpable throughout and this draws the readers' anticipation as they await to see what will happen next. The atmosphere is at best deeply uncomfortable, but also dark and dangerous. I felt that the unpredictable behaviour and volatile nature of the characters and plot are reinforced through the writing.
There was jarring moments, some softer times and other outright unpleasant scenes. I felt that some moments stood out as really awkward and stretched my credulity: references to sex and a period starting suddenly which both seemed irrelevant. Some parts of the book, especially the ending, are quite gruesome.
Donna creates her own problems but I couldn't bring myself to like her due the way she takes others for granted. Both roommates have a skewed psychology which makes them complex and nuanced. However, the relationship between Donna and Joshua is fascinating as their roles in the house develop. They really have a love-hate relationship despite the way they treat each other.
The Roommate is an unpleasantly dark but compelling novel.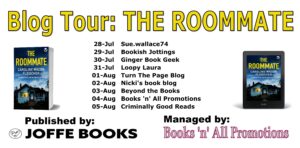 THE ROOMMATE by Caroline Macon Fleischer
SHE INVITED HIM IN, NOW SHE CAN'T GET HIM OUT . . .
The most addictive psychological thriller you'll read this summer.
Donna inherits a house in California and she's ready to start a new life. But the nightmare has only just begun.
It's almost impossible to wrap her brain around the fact that this place is hers. A gift she never expected but it's come just when she needs it most. Donna was wondering where her life was going — a dead-end job in Chicago, an unhappy family life, no boyfriend. But inheriting a beautiful, blue-painted house from her grandmother in California offers a fresh start.
And now she's found the perfect roommate to help her pay the bills. Joshua keeps the fridge stocked with delicious fresh food. They watch cooking shows together and stay up watching late-night movies. He's not just a roommate, he's a friend, and soon Donna can't imagine life without him.
But Donna tries to ignore the doubts she begins to have. Why does he have a key to the side door? And what's that smell coming from his room?
And when Donna brings home her new boyfriend, things start to spiral out of control.
How far will he go . . . ?
A dark and twisty psychological thriller with an ending you won't forget. Fans of Shari Lapena, Becca Day, Patricia MacDonald, Freida McFadden, Nicole Trope and Susanna Beard will not be able to put this book down.
WHAT EVERYONE IS SAYING ABOUT THE ROOMMATE:
"Dark, propulsive, and thrillingly unpredictable, The Roommate is a moody mind-bender of Southern California noir. Echoing James Ellroy and Michael Connelly, Macon Fleischer skilfully brings to life a cast of characters rife with damaged psyches, revenge cravings, and violent tendencies, while never losing sight of their fundamental desire for human connection." Cassidy Lucas, author of Santa Monica and The Last Party
"Relentlessly tense and unsettling, The Roommate is a novel as dark as it is addictive. It will stay with you long after you finish — and will make you think twice about welcoming strangers into your home." Megan Collins, author of The Family Plot
"If Caroline Kepnes, Joan Didion, and Ottessa Moshfegh's books had a hilarious, nail-bitingly tense, uncomfortably clear-sighted baby, the result would be Caroline Macon Fleischer's addicting debut. The Roommate is like nothing I've read before. I could not put it down." Julia Fine, author of The Upstairs House

CAROLINE MACON FLEISCHER
Caroline Macon Fleischer is a writer, editor, and theatremaker. Her writing has been published in American Theatre, Make Magazine, PANK Magazine, The Rumpus, and others. As a playwright and dramaturg, she has worked with theatres including Lookingglass Theatre Company, Chicago Dramatists, Chicago Children's Theatre, and more.
She is the editor and cofounder of the small chapbook publisher, Fruit Bat Press, and currently teaches creative writing at Loyola University. She lives in Chicago with her husband, young son, and Border Collie.
BOOKS BY CAROLINE MACON FLEISCHER: