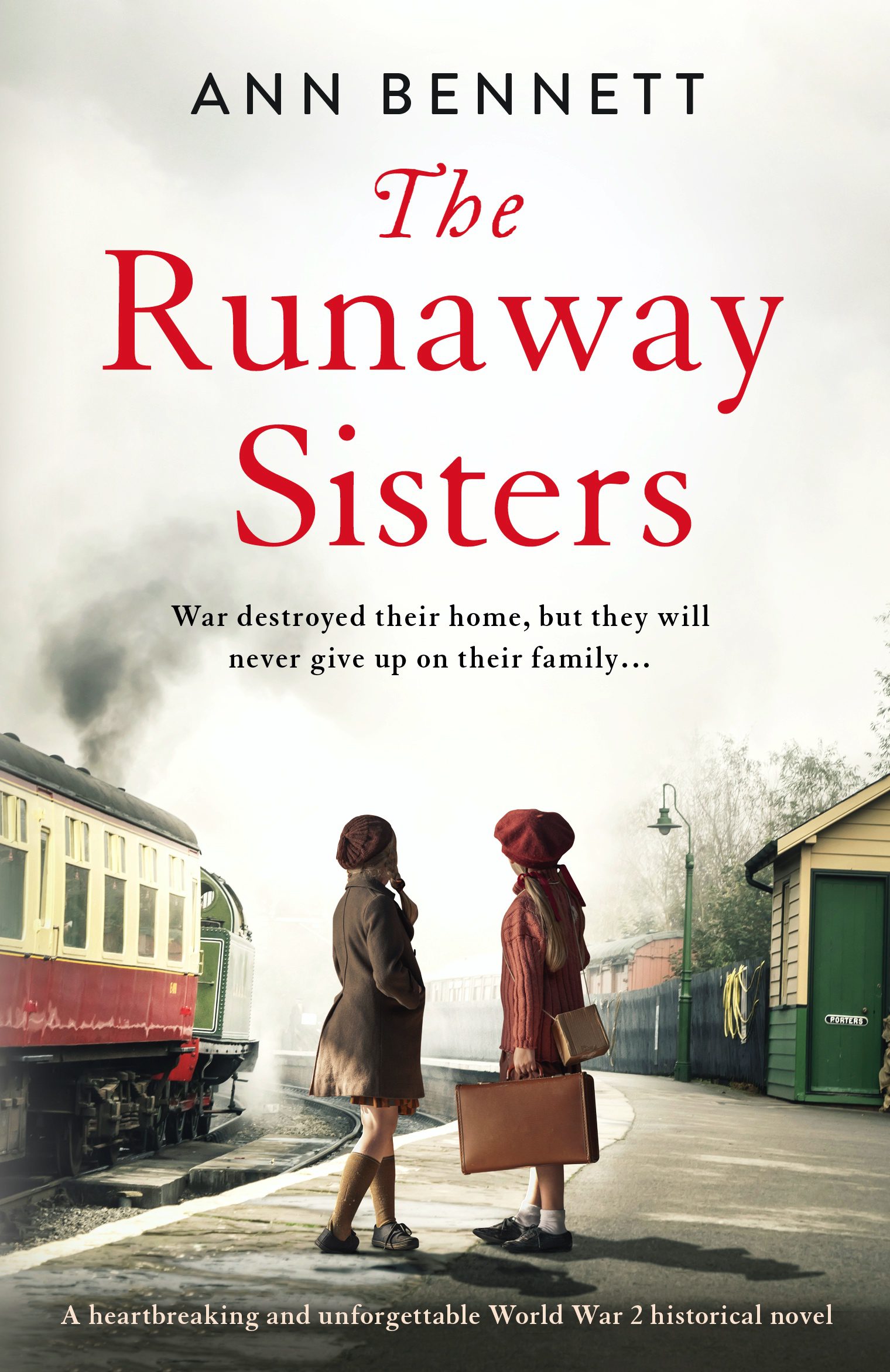 Laura and Helen are sorting through their mother's belongings after she has a stroke and moves to a care home. They discover a secret cupboard containing letters which raise a number of questions about their mum's life.
Daisy Banks and her little sister Peggy are evacuated from London but their mother dies shortly after they leave. Then their house in Plymouth is bombed and their hosts are killed. The girls are found wandering the streets and taken to a farm where they are forced to work but dream of freedom…
The plot is delivered through Helen's perspective in the present and the first person narrative of Daisy in the 1940s. Helen has always struggled to understand her mother's attirtude towards her and this has casued a rift. Through letters and a journal, the terrible truth about Daisy's life doing forced labour, basically slavery, on a farm in war torn Britain is revealed.
There is plenty of drama and action scenes in The Runaway Sisters as the girls attempt to escape the farm. The author creates a feeling of dread as we know that Daisy's daughters in the present have no knowledge of Peggy. I felt that the timelines were well developed and historically accurate but would have liked some references about whether the 'slavery' was based on any real life testimony.
The family relationships felt very realistic (especially between the sibings Laura and Helen, coincidentally the same names as me and my sister!) and the idea of favourites where each thinks their mother favoured the other. The protective relationship between Daisy and Peggy is also very natural and tugs at the heartstrings as the plot develops.
I would have liked a little more explanation at the end, to find out more about the events in between the 1940s and now but I think this is because I was so caught up with the characters that I wanted to know the whole story.
The Runaway Sisters is a captivating book about the horrors of war and the love and grief that bind families together.
I have previously reviewed The Orphan House by Ann Bennett.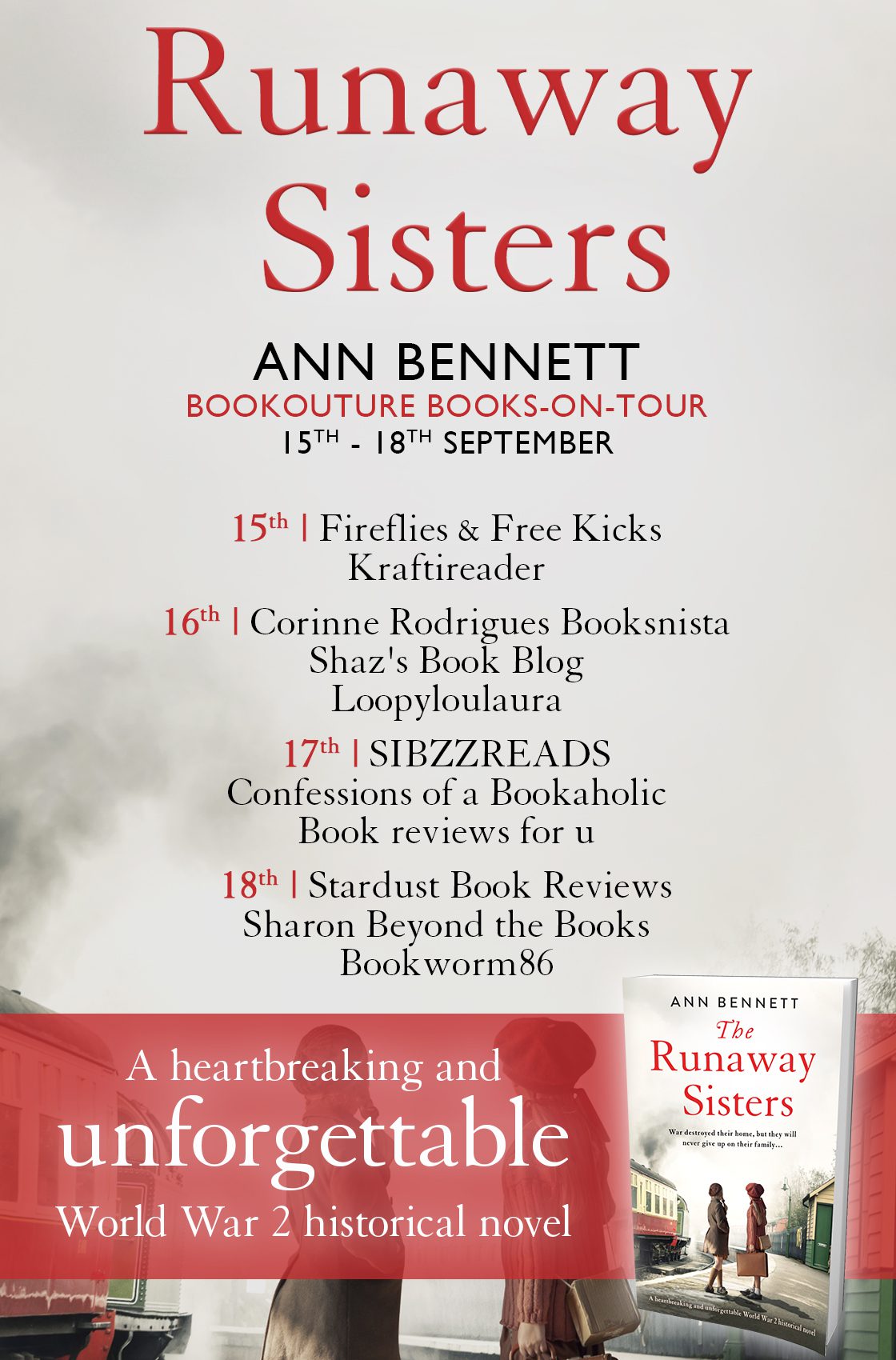 Ann Bennett Media Kit:
Title:                  The Runaway Sisters
Author:     Ann Bennett
Publication Day:  15/09/20
BUY LINKS:
Description:
The story of two sisters fighting to survive in the darkest days of World War Two. A heartbreaking tale of resilience and bravery, about having the courage to sacrifice yourself in order to save the ones you love…

Devon, 1940: When fifteen-year-old Daisy is evacuated from her home in London, she knows she must look after her younger sister Peggy. She is the only one who can reassure Peggy that life will go back to normal, holding her close and reading to her from their one battered children's book.

But when the sisters are taken into the countryside, Daisy quickly realises that not everyone at home is on the right side of the war. Forced to work in fields alongside orphan children, she finds herself drawn to a young boy called John, who has tried and failed to escape many times before. He protects the other children, and his bravery inspires Daisy.

Then Peggy gets sick and Daisy knows that, to save her life, they must run away. But now Peggy is not the only one Daisy is desperate to protect. As the sounds of German engines grow louder above her, Daisy is faced with an impossible choice: escape with just her sister, or risk her life to save others?

Perfect for fans of Lisa Wingate, Diney Costeloe and Shirley Dickson, The Runaway Sisters is a tale of heartwrenching loss and uplifting courage. It's a story about family, and the light that can be found in the dark clouds of war.

Author Bio:
Ann Bennett was born in a small village in Northamptonshire and now lives in Surrey. Her first book, A Daughter's Quest, originally published as Bamboo Heart, was inspired by her father's experience as a prisoner of war on the Thai-Burma Railway. The Planter's Wife (originally published as Bamboo Island) a Daughter's Promise and The Homecoming, (formerly Bamboo Road) are also about the war in South East Asia.

Ann is married with three grown up sons and works as a lawyer. For more details please visit www.bambooheart.co.uk
Author Social Media Links: