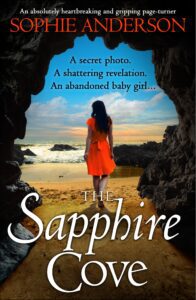 Romy receives a terrible diagnosis and heads back home to the dad she hasn't seen in 14 years. Flora's already strained relationship with her mother is pushed to breaking point when she is forced to care for her after a fall. Lizzie and Edward begin a friendship but will it lead to love…?
The Sapphire Cove is an emotional novel with three separate strands which gradually combine. I have previously reviewed The Butterfly Garden by author Sophie Anderson.
Three women dealing with big issues. Seemingly unconnected but links begin to appear over the course of the book until the plot threads are fully interwoven. The three women are all easy to like as they deal with their unique situations. All of them have sadness in their past which they need to address.
It took me a little while to appreciate that Lizzie's storyline was in the past (Blockbuster video!) and then my brain started to understand the connections between the women and my eyes began to gobble up the pages.
Love, forgiveness and the need to be true to yourself are all important themes in the book. Mental health issues are dealt with although not referred to directly. The emotion is heart wrenching as choices are made and lived with, but the feeling of lost opportunities remains dominant. There are several points where the dilemmas faced by the characters makes us as readers wonder how we would have handled their situation.
The Sapphire Cove was an engaging and emotional story about love, loss and second chances.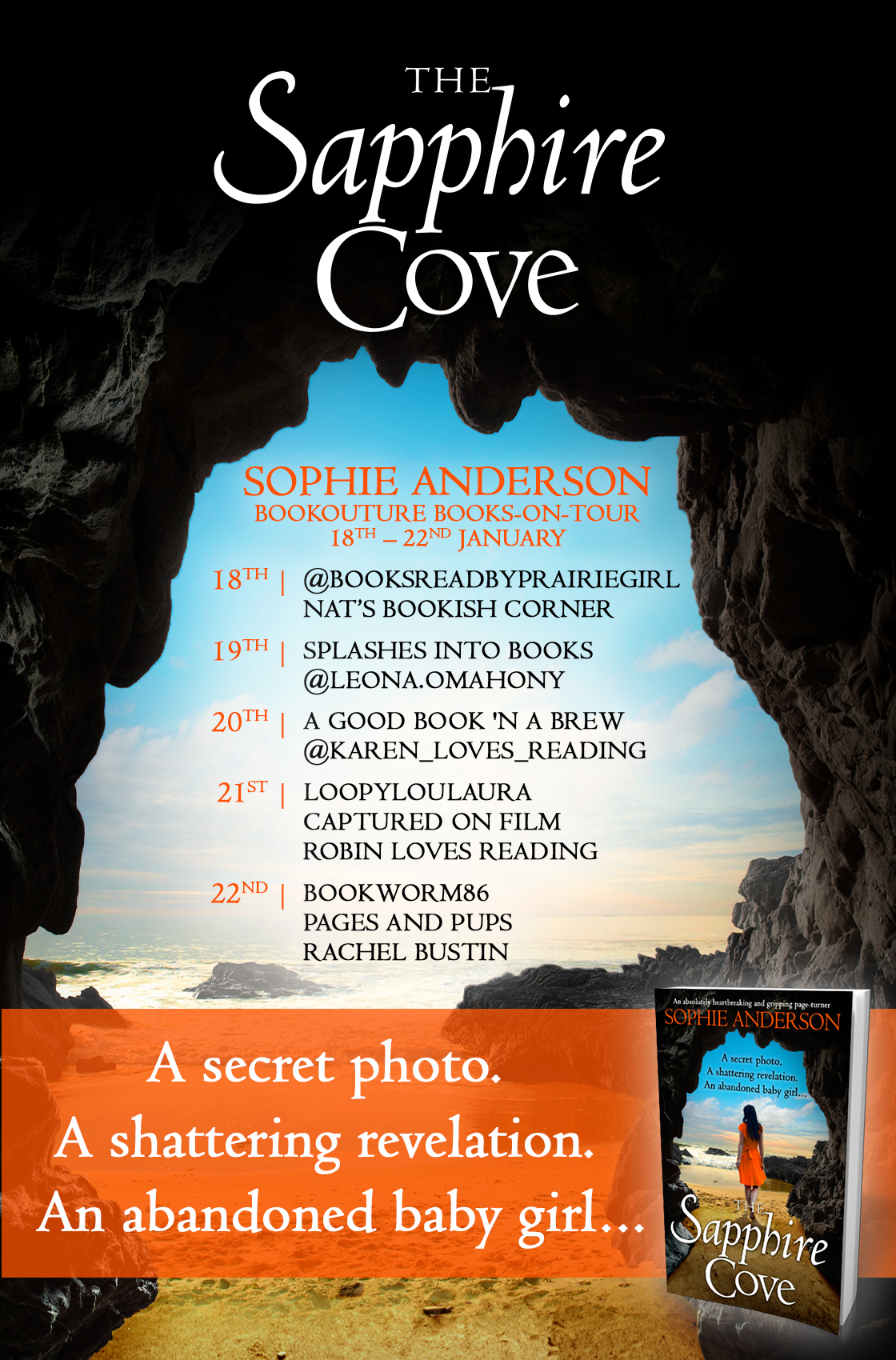 The Sapphire Cove: An absolutely heartbreaking and gripping page-turner by Sophie Anderson
My mother kept me. But she let my only sister go…
Flora has fled from her broken marriage to take care of her sick mother, in an isolated farmhouse with ice on its windows. She is shaken by her mother's pale worn face and is determined to make her feel safe and looked after. But as she draws heavy curtains and lights fires, she makes a shocking discovery. Hidden at the bottom of a drawer lies a crumpled photo of a smiling baby girl she doesn't recognise. A photo her mother refuses to talk about…
As Flora delves into the story behind her mother's secret photograph, begging her for details, she is devastated to uncover a hidden teenage love affair, a dark betrayal and two little girls tragically split apart. Flora's childhood was lonely and quiet, and she is shocked to learn things should have been very different.
As the world Flora knows crumbles around her ears, she is rescued from darkness by Joseph, a man she has never met, who has travelled from his far-away home above a sapphire cove in the Philippines. As they sip tea at Flora's battered kitchen table Joseph begs Flora for her help. The baby in the picture is someone from Flora's past, and she is dying.
With the clock ticking, Flora boards a plane, desperate to meet the girl from the photograph. But nobody gets to decide who dies and who stays alive. Will she arrive in time, or is she too late to find out why two innocent little girls were forced to live on opposite sides of the world? And will finding the truth about her real family free her from the pain of her past?
A heartbreaking and emotional read about love, letting go and a family torn apart in the saddest of circumstances. Fans of Jodi Picoult, Lucinda Riley and Jojo Moyes will never forget The Sapphire Cove.
Buy link

About the author
Sophie Anderson is an author of contemporary women's fiction. She writes emotional stories about families and their secrets, friendship, forgiveness and personal growth. Her second novel 'The Sapphire Cove' is due to released on 18th February 2022 and her first novel 'The Butterfly Garden' came out in June in 2021. Sophie lives in East Sussex with her husband, four children and several animals. When she is not writing or ferrying her children around the countryside she enjoys travelling, delicious food, yoga, playing the piano, walking in the South Downs, binging on box sets and curling up with a good book!
Author social media
Instagram: @sophieandersonfiction