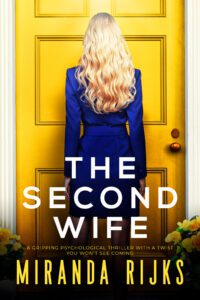 Tamsin is newlywed to famous composer Robin when he suffers a stroke and later dies. The will proves a shock to his whole family…
The Second Wife is a domestic drama novel with psychological thriller elements and a potential murder mystery.
The book is written from the alternating first person perspectives of Tamsin, Robin's second wife, and Mia, their cleaner. Both women have secrets in their backgrounds that make them vulnerable, whilst also possessing a determination to improve their lives. It also makes them potentially unreliable narrators and my opinion of them was swayed from chapter to chapter.
One of the themes that stood out for me was the idea of our preconceptions and prejudice. Tamsin is assumed to be a gold digger for marrying an older man, while Mia is desperate to hide the stigma of her past. Robin's children have a sense of entitlement based on their family link and assume there is a natural path of inheritance.
I enjoyed the gradual character development and the snippets of information that the narrators reveal. There are some good twists in the plot which built up the momentum towards the finale.
The Second Wife is entertaining and enjoyable.

Book Blurb
She married the man she loved. Then she met his family.
Tamsin has recently married renowned composer Robin Featherstone. Robin is much older, but Tamsin doesn't care – she's in love.
And she knows Robin loves her too, even if he is very close to another young woman – his assistant, Mia.
But Robin's ex-wife and grown children aren't happy – they're sure Tamsin is a gold-digger and Mia is an opportunist.
Then, when Robin dies suddenly, the family's worst fears are realised – Tamsin stands to inherit everything. But when the will is read, its contents are beyond shocking.
As Mia and Tamsin are pitted against each other, only one thing is clear. The family will go to any lengths to stop either of them inheriting even a part of Robin's estate.
Isolated in the family mansion, fearing for their lives and distrustful of each other, Tamsin and Mia are determined to stand their ground. But then a dark family secret is revealed which may engulf them all…
The Second Wife – the stunning psychological thriller from the author of The Visitors, The Arrangement, The New Neighbour.
Buy Links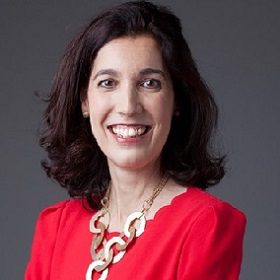 Author Bio
Miranda Rijks is a writer of psychological thrillers and suspense novels. She has an eclectic background ranging from law to running a garden centre. She's been writing all of her life and has a Masters in writing. A couple of years ago she decided to ditch the business plans and press releases and now she's living the dream, writing suspense novels full time. She lives in Sussex, England with her Dutch husband, musician daughter and black Labrador.
Miranda is the author of psychological thrillers. This will be her fourteenth novel published with Inkubator Books.