Louise has just moved to a new flat when she meets her neighbour Isabelle whose husband is carted off by the police. The two women form a friendship but Louise is keeping secrets…
The Silent Friend is a psychological thriller and domestic drama.
Louise and Isabelle make friends as Louise supports Isabelle when Carl is sent to prison. Isabelle is pregnant and reeling from Carl's situation so is vulnerable. Most of the book is written in the present day to show the developing friendship between Louise and Isabelle. However some chapters show the past including Louise's sad childhood which has had a major impact on her life.
A fifth of the way through there is a big twist which shows the women's friendship in a new light and makes you rethink your opinion of the main characters.  It's hard to review without big spoilers but I love the change in dynamic when we know Louise's secret. I enjoyed the tension as we wait for events to unfold and wonder how the truth will be revealed.
There are elements of psychological thriller but the domestic drama aspect takes precedence in my opinion. Knowing Louise's unhappy childhood aligns us with her at first but then her behaviour takes on a more sinister angle when we know her secret. Isabelle has plenty of concerns about her situation being pregnant and worrying about Carl. The writing style is easy to read and builds the tension and plot layers.
The Silent Friend is an entertaining novel with secrets, lies and emotions.

The Silent Friend
When it comes to saving yourself, who will you betray?
Louise has a shadowy past that she wants to break free from and when she develops an unlikely friendship with Isabelle, her neighbour, she finally finds the family she's always yearned for.
But Louise knows more about Isabelle than her new friend realises, more specifically about her imprisoned husband – and the circumstances behind his arrest.
Louise is faced with a choice: to continue lying to her only friend or tell the truth and ruin any chance she has of starting over…

Author Bio –
Alison Stockham's debut novel The Cuckoo Sister, will be published by Boldwood in February 2023, and has already been longlisted for the Lucy Cavendish Fiction Prize. Having worked in TV documentary production for the BBC and Channel 4, Alison is now the Events Coordinator for the Cambridge Literary Festival.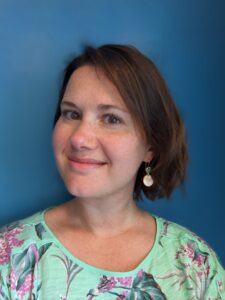 Social Media Links –