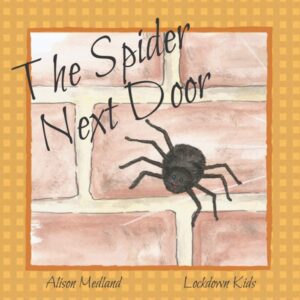 The Spider Next Door is a book that will resonate with families everywhere. I don't mind spiders but they do make me jump sometimes! This is a gentle rhyming book aimed at preschool and infant school aged children.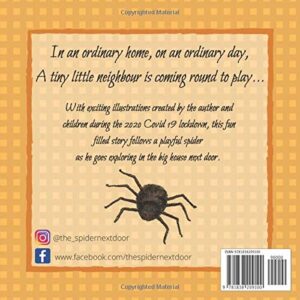 The playful spider goes for a visit to his human neighbours and explore their house but they are not so keen on their guest (as my family and I would react, and probably yours too!)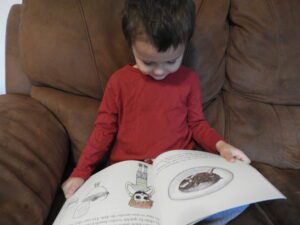 Younger children will love the pictures, especially spotting the spider on most pages. There is a mention of poo that made my kids squeal with delight!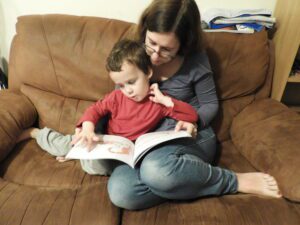 The exciting thing for me is that I know the author! Alison Medland is a mum I know from the school playground, and the house and the family she describes are her own (and pretty accurate illustrations of both!)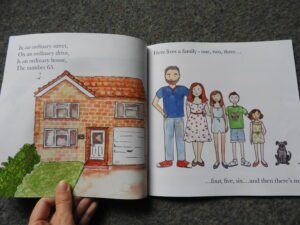 During lockdown, Ali offered the children at our infant and junior schools to submit pictures to illustrate her book. Sadly, my children are not the artistic type so didn't join in but I can imagine the pride on parent and child faces at the inclusion of the picture and the special mention at the end for contributors!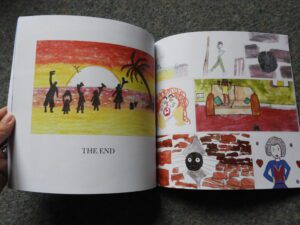 The Spider Next Door is just such a lovely book that is easy for parents and children to relate to. An everyday experience of spotting a spider is turned into a sweet story from the spider's perspective: very enjoyable and bound to make you smile! 🙂
The Spider Next Door book description
In an ordinary home, on an ordinary day, a tiny little neighbour is coming round to play! With exciting illustrations created by the author and children during the 2020 Covid 19 lockdown, this fun filled story follows a playful spider as he goes exploring in the big house next door. Ideal for young children aged 2-7. Rhyming family friendly story.
Please take a look at The Spider Next Door on Facebook and Instagram and via the Amazon link below:
Guess what? There's a giveaway too to win your own copy of Ali's book: enter via the widget below: