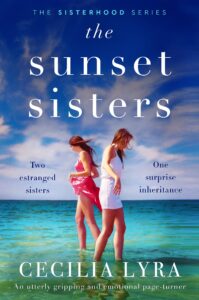 Two sisters torn apart by their circumstances. Julie and Cassie share a father but while Cassie was the product of his violent marriage, Julie was the result of an ongoing love affair. When the girls finally meet at the age of 9, they become close friends but become estranged at 17 after the suicide of Cassie's mother.
Now in the present day, their grandmother's will forces the two women to spend a month together in the family summer house. Julie is now in a controlling marriage and Cassie is having an affair with a married man. Can they survive a whole month in the same house, can they rebuild their sibling relationship?
The Sunset Sisters was a highly emotional book to read. Both women are dealing with psychological and relationship issues due to their parents' behaviour. I was so angry with Stephan and his wife and mistress for being so selfish and putting the girls in an awful situation. I found my sympathy for the sisters vacillating as we discover more about their past and present family situations.
Cassie and Julie are both likeable characters and from the offset we as readers are rooting for them to heal old wounds. Guilt, secrets and lies continue to haunt their relationship as they struggle to cope with each other's company after more than a decade of estrangement.
The narrative is split between the two sisters, with each taking a chapter in turn with a first person perspective. This gives us an awareness of their secrets and viewpoint which endears them to us as well as increases the anticipation of events as we guess what will happen next based on what we know but they still hide.
Money and social status are important themes in the book as it is made clear that family is the most important factor in life. Most of the characters seek love and acceptance whilst some have a misguided sense of entitlement that causes catastrophic consequences for themselve and others.
The Sunset Sisters was an impressive and captivating read. The family drama is superbly written and the characters and situation were realistic and engaging.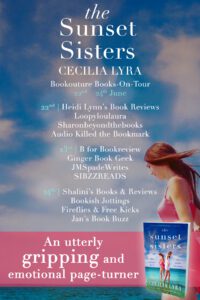 The Sunset Sisters book description:
Two sisters. A surprising inheritance. A summer that changes everything.
As children, half-sisters Cassie and Julie were nearly inseparable, bonded through happy, lazy summers playing barefoot in the surf and sleeping out on the porch of their grandmother's Hamptons beach house. Though from wildly different backgrounds, each magical summer the girls were as close as only best friends, accomplices, sisters can be. But they haven't spoken in nearly fifteen years—not since the funeral of Cassie's mother—and now there is only resentment and painful memories between them.
Successful and self-contained, Cassie is shocked to learn the requirements of their Nana's will—that she and Julie spend one final summer together in the Hamptons house in order to inherit. Cassie agrees reluctantly, she needs an excuse to leave Boston and give the growing rumors about her personal life a chance to die down.
And for Julie, who is discovering too late the cracks in her marriage, it is the chance to repair at least one damaged relationship. But for the two sisters to regain what they had, they will have to finally confront what happened the night Cassie lost her mother. With their Nana's wisdom guiding the way, could this summer bring painful discoveries, and a new direction, for both sisters?
An emotional and riveting novel full of family drama and dark secrets. Perfect for fans of Elin Hilderbrand, Emily Giffin and Jennifer Weiner.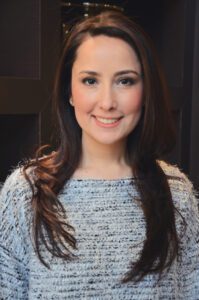 Author Bio:
Cecilia is an author with a reading addiction — a serious one. She is a lover of wine and all things chocolate, and the proud mother of Babaganoush, an English Bulldog. She is also a recovering lawyer, but asks that you do not hold that against her.
Buy Links: