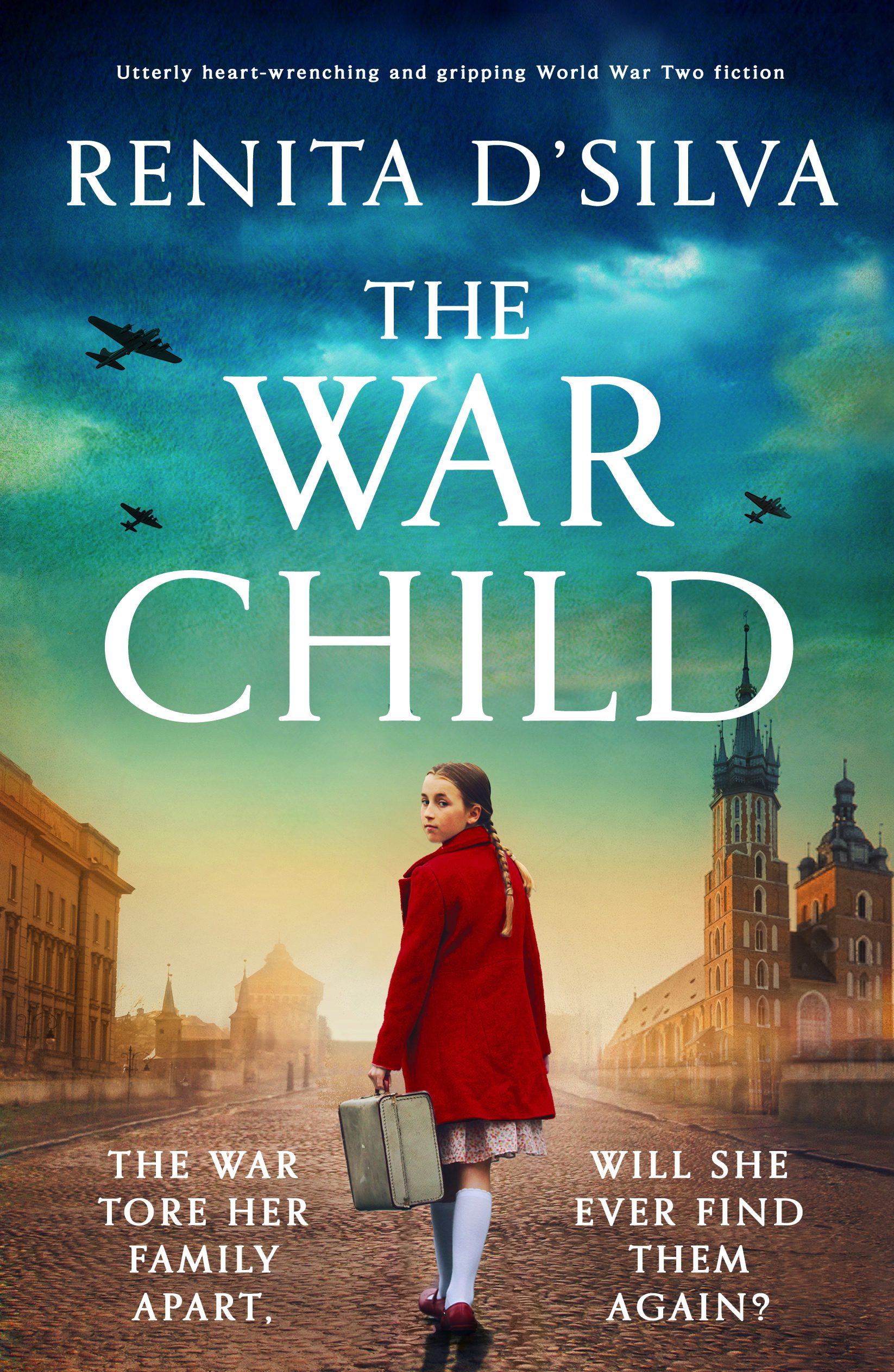 1916: Clara is orphaned during WW1 and goes to live with her distant relatives. Desperate to escape, she begins work at the local hospital caring for injured soldiers. She saves the life of an Indian doctor, beginning a connection that lasts for decades. 1995: Indira has fought against the glass ceiling her whole life. She has become CEO of her company but at significant cost to her personal life and family. She is forced to reevaluate her life when a family member becomes very ill…
The War Child is a dual timeline novel set across the decades between and during the wars as well as the more modern 1995. The plot evolves across India and England and is narrated in the third person from two women's perspectives.
Clara experiences utter heartache as her family all die before the end of WW1. She is determined to travel to India to retrace her father's footsteps and make the journey her mother never made. Indira has fought her whole life and her ambition has led her to ignore her family. Now fear for them leads her to re-evaluate her priorites.
The majority of the book is written about Clara with only a single chapter now and then to update us on Indira's crisis. This gave me a greater knowledge of the older timeline but made me want to know more about Indira's life in 1995! The two timelines do eventually merge in a heartwarming yet heartbreaking conclusion.
This is a really emotional book with love and grief being the main themes in my opinion. Time has been squandered yet given gratefully. It makes a beautiful story about one's choices and priorities. I'm not sure that I could ever agree with either woman's choices but their bravery is undenaible.
The War Child is an engaging novel that had me feeling desperately for the two main characters. I have previously reviewed The Orphan's Gift by Renita D'Silva.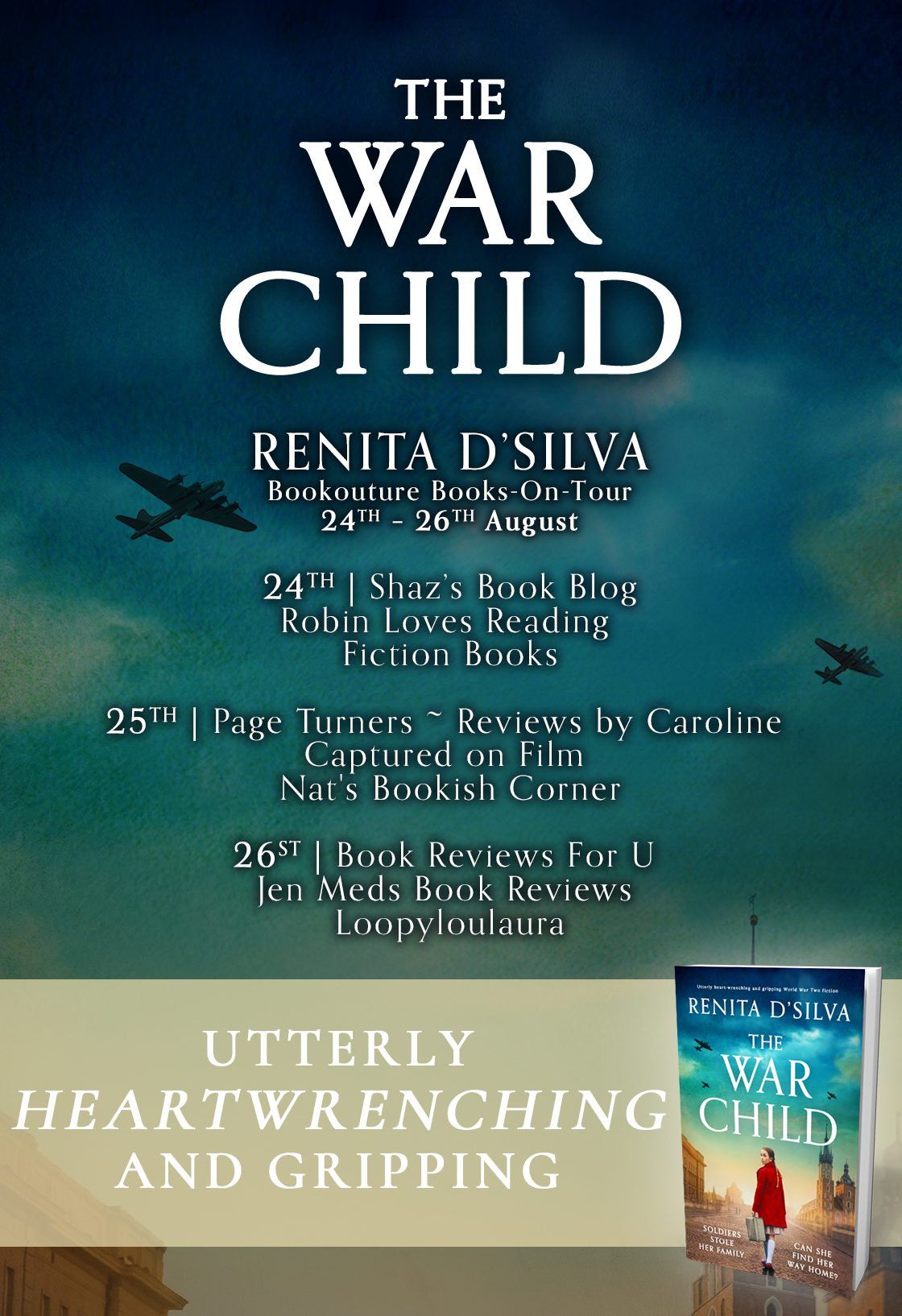 MEDIA PACK
Book: The War Child
Author: Renita D'Silva
Pub Day: August 24th 2021
About the Book:
Everything will change, my love, she whispers to her only baby. I will make sure you are protected, looked after, loved. She commits his smell, the feel of him, to memory and fastens the gold St Christopher's medal around his neck, tucking it into the blanket. Kissing him one last time, she lets him go. And with him go the pieces of her shattered heart.
London, 1940. Clara Knight grew up an orphan in the first world war and now is fighting to win the second. Nursing brave soldiers, she falls in love with one of her patients, whose warm brown eyes give her hope for a brighter future. But then he is sent to the front, leaving her alone with their child amidst the bombs raining down on the city… When she is offered the chance to give her son a better life, Clara makes the impossible choice to let him go. She leaves her mother's precious St Christopher pendant with him, vowing to find him again when the war is over, so they can be a family once more.
Years later. Indira's life has taken an unexpected turn and her only solace is caring for her grandfather. As he lies in bed, weak and confused, he calls her 'Clara', begging forgiveness for an unknown terrible act, tears rolling down his face. Indira goes looking for the truth… and discovers a tattered box of unsent letters, a gold St Christopher's medal and a photograph of a baby swaddled in a blanket. Who was Clara Knight? And who is the baby in the photo? Her quest will reveal a devastating secret spanning decades, and change everything Indira thought she knew about her family…
An unforgettable and heart-breaking novel set in World War Two: the powerful bond between a mother and her child and a betrayal that echoes across generations. Anyone who loves Orphan Train, Before We Were Yours and Shirley Dickson will find The War Child impossible to put down.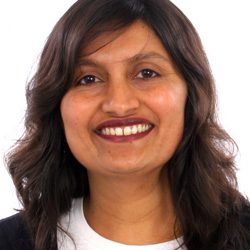 Author Bio
Renita grew up in a picturesque coastal village in the South of India, the oldest of three children. Her father got her first story books when she was six and she fell in love with the world of stories. Even now she prefers that world, by far, to this.
Social Media