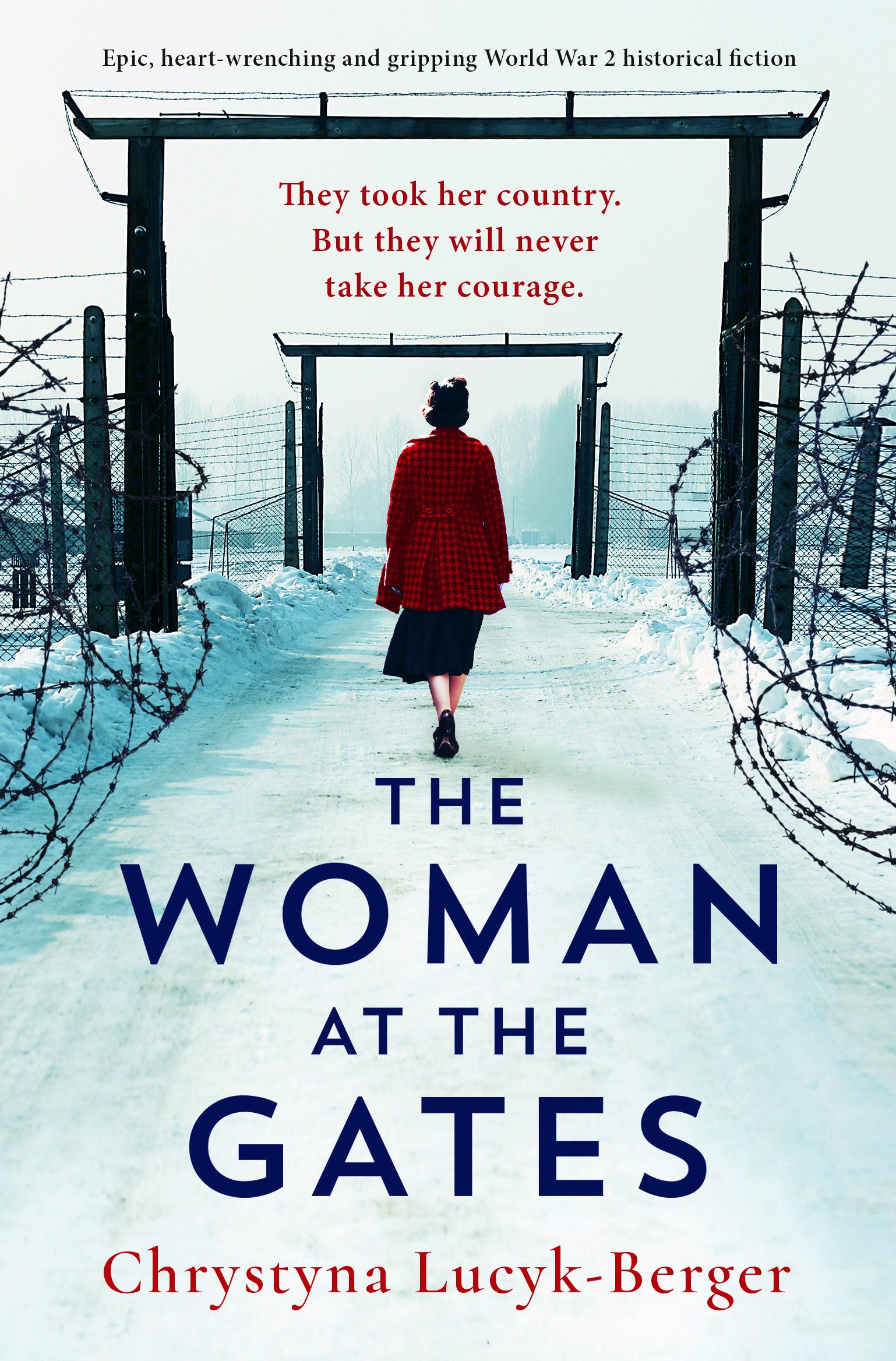 1940s Ukraine is battle torn with partisans attempting to protect their nation against both the Soviets and Nazis. Antonia is a university lecturer who is in love with Viktor, fiercely loyal to her family and country. She endures both physical and mental pain through heartache and torture as the personal and political weave together.
The Woman at the Gates is an historical novel set in Ukraine during WW2. There are strong themes of patriotism, courage and love. Danger never lurks far from the main characters and the writing style conveys the tension of their situation.
I struggled to like Antonia although I respected her greatly, and I felt the same about the other partisans. Their struggle against invading forces is brave and even heroic. However, in order to survive they shut off as much emotion as possible so I found it difficult to feel a bond with them as people. Antonia has a thyroid condition which allows us to remember her vulnerability and humanity.
This book provides a new perspective on the Second World War as it is a cultural and national identity that has not been covered in any book I have read previously. The pace is quite slow as the political machinations of the period are played out.
The Woman at the Gates is an interesting story about survival and intense bravery. I have previously reviewed The Girl from the Mountains by Chrystyna Lucyk-Berger.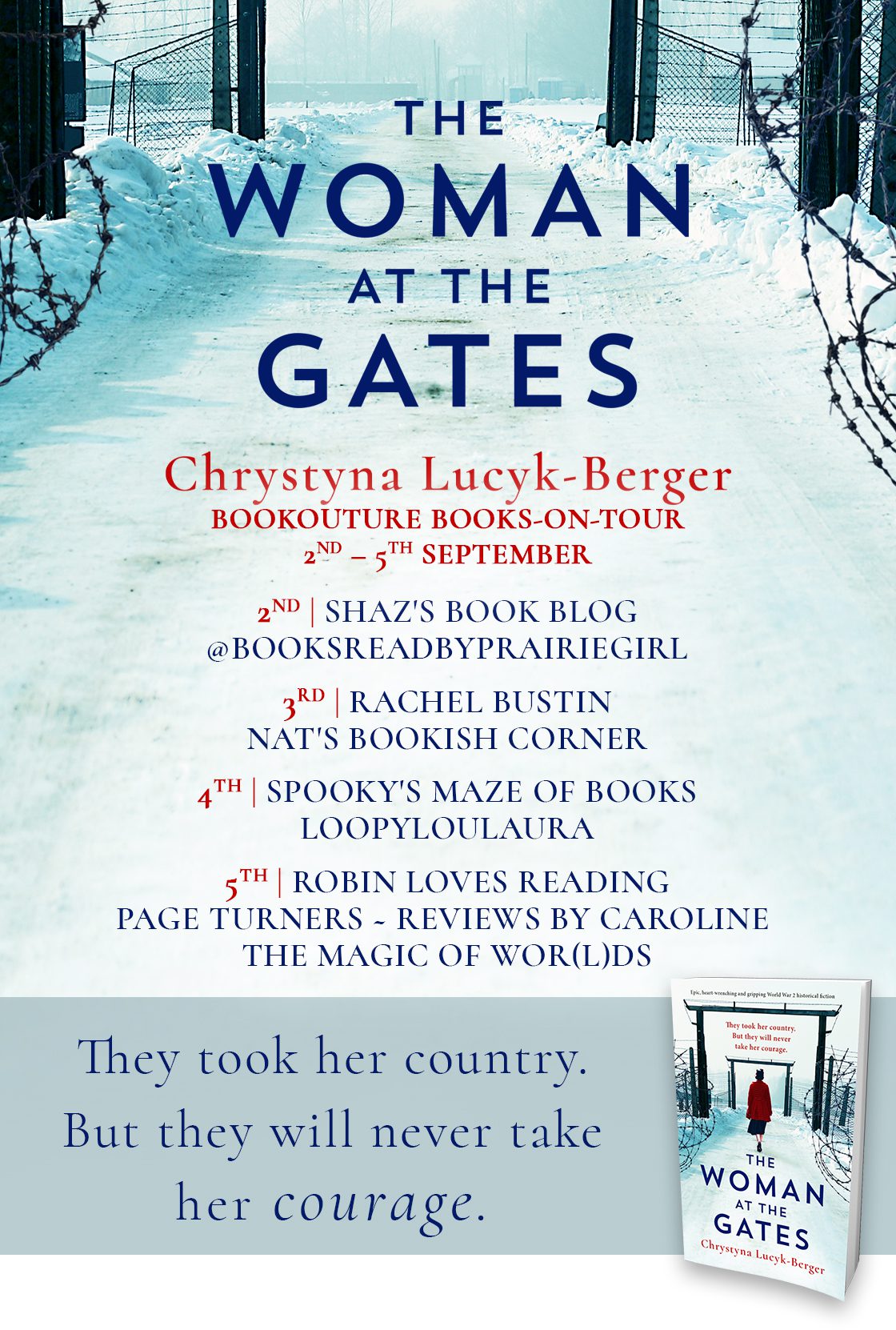 MEDIA PACK
Book: The Woman at the Gates
Author: Chrystyna Lucyk-Berger
Pub Day: Sept 2nd 2021
Buy Link:
Audible:
About the Book:
1944, Germany: Gazing through the barbed wire fence, up to the pale blue sky, Antonia dreams of home: cherry orchards, golden fields, and the man she loves, who she may never see again…
Resistance fighter Antonia is out in the forest behind her family's beloved farm when the Nazi soldiers arrive. As she sees her sister Lena and her young nephews herded towards the trucks, guns pointed at their heads, she faces a split-second, heart-wrenching decision: to stay hidden, stay free and continue the fight. Or to give herself up and go with her family to protect them—no matter what lies ahead.
As she clutches her nephew's little hand in hers, her other arm tight around Lena, she knows she has made the right choice. And as the truck rattles towards a brutal labor camp, and they start to wonder what fate has in store for them, Antonia's only thought is of how to escape.
Because before they were captured, Antonia worked tirelessly to free her country from those who had turned her homeland into a bloody battleground. By her side had been clever, handsome Viktor. The man she was to marry, whose love shone like a light in the darkness of war surrounding them.
Antonia does not know if Viktor has been caught or executed. But she knows she must try to find a way back to him and she cannot wait any longer to be saved. Her precious nephews will die without proper food and they could all be killed at any moment.
The world outside the camp gates is full of danger, but they have to find a way through them first. And that is their only hope, even if it costs Antonia her life. The Nazis have taken everything from her, but they can never take away her courage…
A heartbreaking, inspiring and totally unforgettable story of the unbelievable courage and determination of extraordinary people in the darkest days of war. Fans of Kristin Hannah, Fiona Valpy, and The Tattooist of Auschwitz will be gripped from the very first page until the final, heart-stopping conclusion.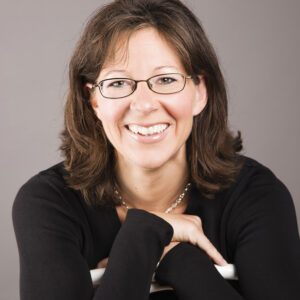 Author Bio
Chrystyna Lucyk-Berger was born in Minnesota in 1969. A first-generation American of Ukrainian immigrants, she grew up in the culture-rich neighborhood of "Nordeast" Minneapolis. Inspired by her second-grade teacher, her writing career began with short stories, then morphed into travel narratives, and eventually novels. She has worked as a journalist and as a managing editor for a magazine publisher before jumping the editor's desk and pursuing her dreams of writing and traveling. In 2000, she moved to western Austria and established her own communications training company. She has won several awards for her short stories and novels and now primarily writes historical fiction.
Social Media