Magda and her family are thrown out of their home by the advancing Nazi occupation of their Czech land. She finds safety in the mountains, in the home of a prominent Jewish doctor and his family. Tensions are fraught as fear and dread threaten to destroy the safety they have enjoyed. Finally the Gestapo arrive to round up the remaining Jews…
The Girl From The Mountains gives a unique insight into the Czech situation during the Second World War. I really enjoyed the setting which I have not read about in other books (and I have read quite a few set in WW2!)
I found the historical side of the book particularly interesting and well researched. However, the author's note at the end draws attention to poetic licence used to create fiction from the facts. There were details about massacres and the camp of Theresienstadt that I had limited knowledge about previously. The book contains some unpleasant descriptions of the Nazi treatment of their occupied peoples but the Holocaust atrocities are not described graphically. There are also episodes of Resistance brutality to show their fight for freedom against their oppressors.
The main character is Magda. She starts the book in the bosom of her family before they are displaced by the incoming Germans. The family go to live with other relatives but food and space is scarce. Her parents fear for their safety and send her away in the hope she can survive and hopefully thrive. Yet her placement with a Jewish family places her in further potential danger and readers nervously anticipate the risks.
Magda's sensitivity about her facial birthmark is a theme that runs through the book. She was tormented at school and fears ridicule. Yet she cannot hide away when her friends, family and country are being torn apart by German invaders. Magda's bravery is evident as she joins the Resistance as well as puts her heart on the line by falling in love with a Jew. She deliberately puts herself in danger despite her natural instinct to survive.
The Girl From The Mountains is an emotive and passionate book with a strong lead character. Love and hope survive due to the determination and courage of ordinary people.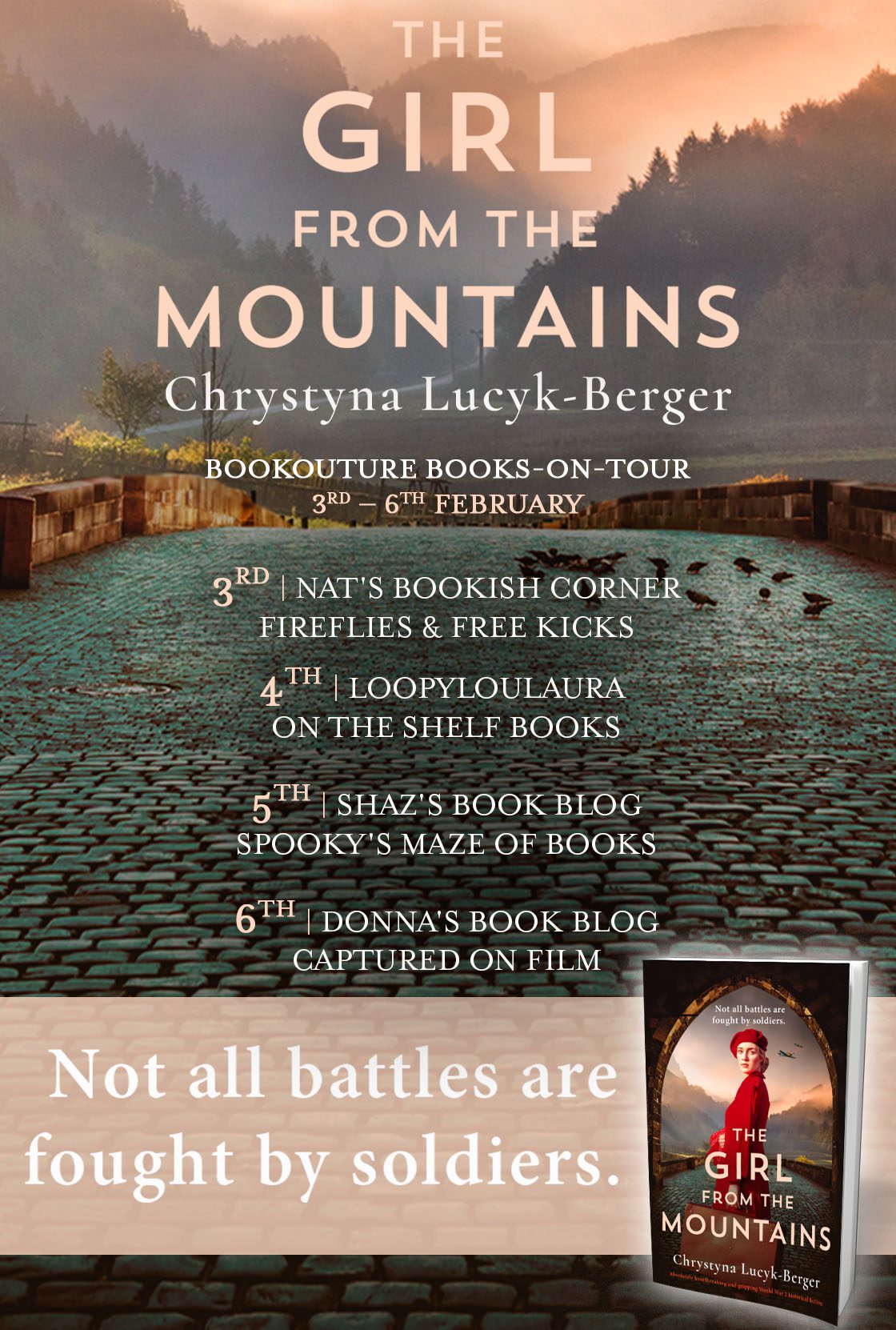 Chrystyna Lucyk-Berger  Media Kit:
Title: The Girl from the Mountains
Author:  Chrystyna Lucyk-Berger
Publication day: Feb 3rd 2021
BUY LINKS:
Description:
The story of one young woman's exceptional courage in the darkest of times, set in the stunningly atmospheric mountains of Czechoslovakia during the Second World War.
1938: Magda has led a sheltered life in her small village until the day she is forced from her home by the invading Nazi army. Torn away from her family and the only place she has ever known, she is offered refuge in an alpine villa owned by brilliant Dr Tauber and his talented, beautiful wife.
But despite having friends in high places, the Jewish Taubers are living on borrowed time. When the Gestapo come to arrest them, Magda is asked to protect something more precious than the silver and jewels they leave behind. Their newborn son Samuel.
Magda turns to the local Resistance, who hide Samuel nearby. Determined to help them and save her country, Magda remains in the house to serve the Nazi commander, passing messages and supplies to the secret network. But when she is caught, Magda is forced to flee into the high mountains with a price on her head.
With the Nazis in pursuit, and nothing left to lose, Magda takes up arms with a band of partisan fighters in the hope of rescuing the Taubers and reuniting them with Samuel. Even if it might mean laying down her life to win the freedom of those she loves…
This heartbreaking wartime epic of love, bravery and survival will stay with you long after you have turned the final page. Perfect for fans of My Name is Eva, The Alice Network and The German Midwife.
Previously published as Magda's Mark, this edition of The Girl From The Mountains has substantial editorial changes.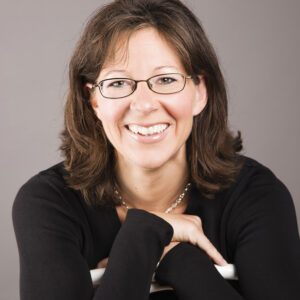 Author Bio:
Chrystyna Lucyk-Berger was born in Minnesota in 1969 and grew up in the culture-rich neighborhood of "Nordeast" Minneapolis. She started her writing career with short stories, travel narratives, worked as a journalist and then as a managing editor for a magazine publisher before jumping the editor's desk and pursuing her dreams of writing and traveling. In 2000, she moved to western Austria and established her own communications training company. She has won several awards for her short stories and novels and now primarily writes historical fiction. During a trip into northern Italy over the Reschen Pass, she stood on the edge of Reschen Lake and desperately wanted to understand how a 15th-century church tower ended up sticking out of the water. What stories were lying beneath? Some eight years later, she launched the "Reschen Valley" series with five books and a novella releasing between 2018 and 2021, in parallel to her WW2 novels and short story collections.
For more on Chrystyna, dive in at inktreks.com
Author Social Media Links: