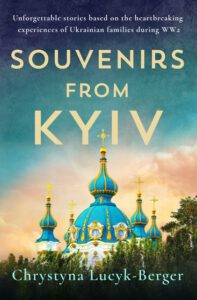 Souvenirs From Kyiv is a series of 6 short stories based on the wartime experiences of the author's family. Ukraine found itself caught between the Nazis and the Soviets as both battled for control of the people and land.
The book begins with an impressive foreword from the author to give context to the stories and show the relevance in light of current affairs.
I felt that the first story eased us in until the ending which left me shocked. The use of first person narratve makes this one of the more personal stories in the collection.
The partisan stories are interlinked as they focus on different lead characters. There is not a lot of emotion in the partisan stories so the reader puts in their own emotion. They are fraught with danger and fast paced.
I felt an almost physical sadness and dread during the story of the little girl Lida. The story is written in a childlike way. Some of the things she witnesses are incomprehensible yet they happened. Her processing of events forces us to experience them too which generated such an enotional response in me.
Souvenirs From Kyiv in not always an easy read due to the tragedies imposed on the Ukrainian people. However, it is important to understand their past especially as their people and culture are now threatened again by the Russian invasion in February 2022.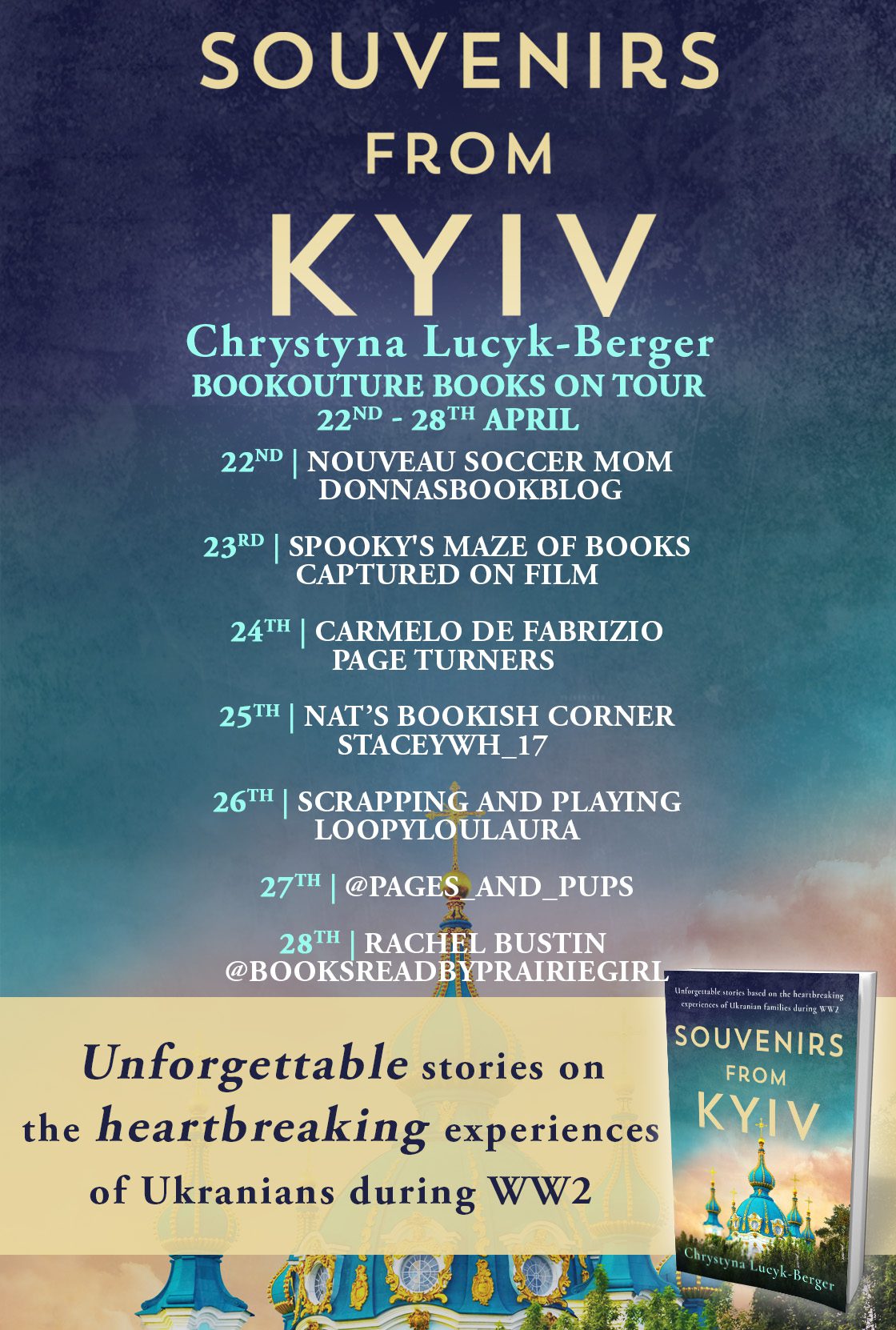 Book description
'Russia has been trying to wipe Ukraine off the world map for thousands of years. They haven't succeeded yet. Now, I'm picking up my stone and throwing it at Goliath. I want people to understand. I want to save this country.' Chrystyna Lucyk-Berger, March 2022
Larissa is a renowned embroiderer, surviving in occupied Ukraine during World War II as a seamstress in her ruin of a workshop. Surrounded by enemies, she expresses her defiance by threading history into her garments. But at what cost?
Mykhailo is a soldier on leave, returning to Ukraine from the front on Christmas Eve. As he travels through his country, he is confronted by the hardship the war has brought to his fellow countrymen. Will what he sees this Christmas change the course of his life forever?
Marusia and her family are woken early one morning by the arrival of the Nazis, who have come to search for her partisan brother. As the soldiers move through their house, her family has just moments to make choices that will determine their survival.
Chrystyna Lucyk-Berger's stories bring to life the true history of her Ukrainian family who fought to survive World War II. Laced with hope, Souvenirs from Kyiv celebrates the endurance and resilience of the human spirit.
Souvenirs from Kyiv was awarded 2nd Place in the 2014 HNS International Short Story Award and the collection won the silver medal in the IPPY Book Awards 2020 for Military and Wartime fiction.

Author bio:
Chrystyna Lucyk-Berger was born in Minnesota in 1969. A first-generation American of Ukrainian immigrants, she grew up in the culture-rich neighborhood of "Nordeast" Minneapolis. Inspired by her second-grade teacher, her writing career began with short stories, then morphed into travel narratives, and eventually novels. She has worked as a journalist and as a managing editor for a magazine publisher before jumping the editor's desk and pursuing her dreams of writing and traveling. In 2000, she moved to western Austria and established her own communications training company. She has won several awards for her short stories and novels and now primarily writes historical fiction.