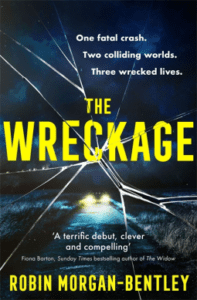 Adam Selby kills himself by throwing himself in front of a car on a motorway. He leaves behind Alice and Max, a grieving widow and son but also the devastated driver of the car, Ben.
Ben feels incredibly guilty even though he knows Adam's act was deliberate. He seeks to make amends by helping Alice and Max to rebuild their lives. But it begins to be an obsession…
The Wreckage is cleverly written from Alice and Ben's viewpoints, allowing us to see events in different ways which affects our perception of the situation and the characters involved.
Alice is obviously emotional and confused but turns to alcohol and often acts selfishly. Meanwhile, Ben's behaviour becomes increasingly concerning and obsessive but he has Alice and Max's best interests at heart. Both characters are likeable but flawed, and the main damage was caused by Adam's decision to end his life in the way he did.
The developing relationship between Alice and Ben becomes uncomfortable as it becomes obvious that Ben's feelings are much stronger. The different versions of their sexual encounter is particularly awkward to read as they perceive it so differently from each other.
There is a final twist which I was not expecting at all and it did make me rethink the entire book. The pace of developments is fast and engaging, maintaining and encouraging the reader's attention and enjoyment.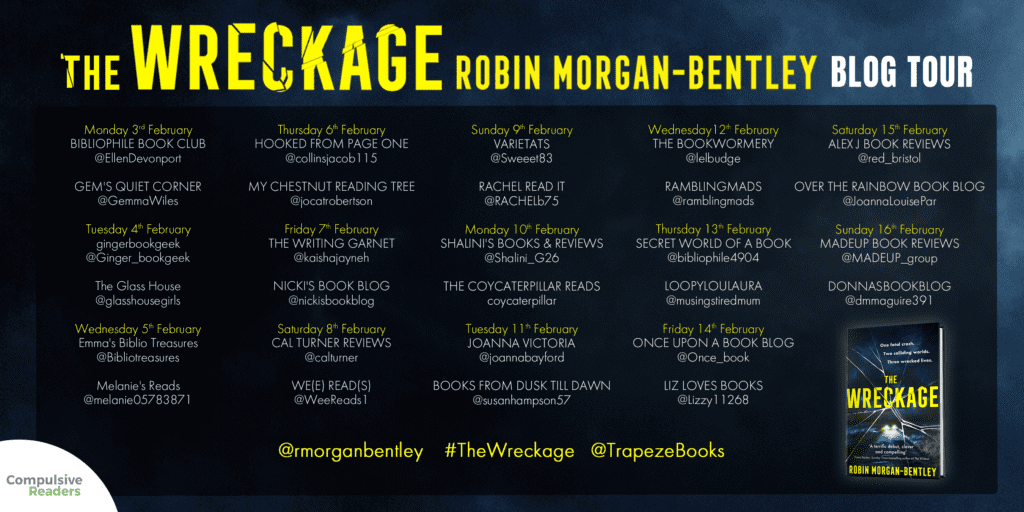 The Wreckage blurb:
Things will never be the same again…
Ben is driving on the motorway, on his usual commute to the school where he works.
A day like any other, except for Adam, who in a last despairing act jumps in front of Ben's car, and in killing himself, turns the teacher's world upside down.
Wracked with guilt and desperate to clear his conscience, Ben develops a friendship with Alice, Adam's widow, and her 7-year-old son Max.
But as he tries to escape the trauma of the wreckage, could Ben go too far in trying to make amends?
Gripping and sinister, The Wreckage is guaranteed to keep you up all night…