This Mum Malarkey is a fun look at parenting despite the disasters! The perfect realistic guide to life as a new mum.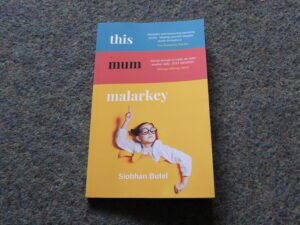 Ahhh this book brought back memories of the pregnancy and under 5 era. I was taken straight back to the ridiculousness of offering paracetamol to labouring women! Give me something stronger!!! How could I have forgotten that bloomin' singing Alfie bear (we also had his pink friend and still use the musical sea horse) or the poos that escape everywhere (never learned the vest trick until my third came along!)
The tone of the book is very funny but the underlying love for the children shines through. The author wants you to laugh along with her, identify with the crazy situations that happen. And she succeeds.
To quote Siobhan: "Time is the enemy, but also such a gift". My kids are growing up at an incredible and slightly alarming rate (how is my baby Zach starting junior school next year???!!!)
This book gave me the excuse to relive those earlier days with a nostalgia for the baby days but also a huge gratitude that we've survived them and moved on! (I am writing this blog post at 5 to nine on Monday night and the kids have taken themselves to bed!!! This would have seemed IMPOSSIBLE a decade ago)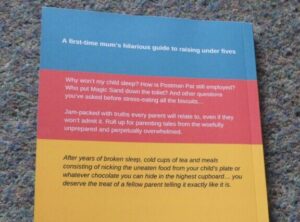 There is plenty of swearing in the book but I think if you haven't at least sworn under your breath once an hour then you aren't parenting correctly… The stress of going to the supermarket or venturing on holiday was sooooo easy to relate to.
The joys of the class bear, how I have missed you… Something to be grateful to covid for as we've avoided it for a couple of years now! I enjoyed Siobhan's photo diary and hope Bertie enjoyed his weekend visit!
My hubby Chris was almost in tears at the mention and memory of Alfie bear. So, I am now going to share This Mum Malarkey with my mum and I am sure that her own memories of me as a toddler 40 years ago will be triggered (she remembers the first round of Postman Pat…)!