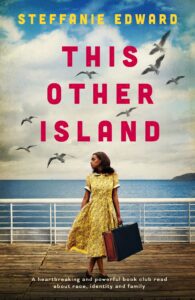 Joe Francis is randomly attacked in the street leading to a multitude of revelations for him and his family. In particular, his daughter Yvette has a great deal to cope with as secrets are uncovered thick and fast…
This Other Island is the debut novel from Steffanie Edward, yet has the confidence of a more experienced author. The dialogue really brings the plot and characters to life and gives them an authenticity. The use of the West Indian dialect helps with the visualisation and characterisation of the older generation.
Yvette has a complicated relationship with her estranged parents, loving them both but upset by their separation. They married shortly after they arrived from St Lucia but now Yvette acts as a go between. Deeply emotional revelations lead Yvette to search for information about their journey but secrets are well hidden and shock the family to the core as they are discovered.
The book's plot is delivered in the first person from multiple perspectives, in particular Yvette and her mother Doli. Yvette feels like she is in a dead end relationship and wants the secure family life she has always craved. Although Yvette is undoubtedly the lead character, her mother has a prominent part: she has a second chance at happiness and it is enjoyable to see an older person's viewpoint.
This Other Island is an emotional journey about the Windrush generation and their descendents. It has strong themes of personal, ethnic and national identity as well as being a study in the nuances of family relationships.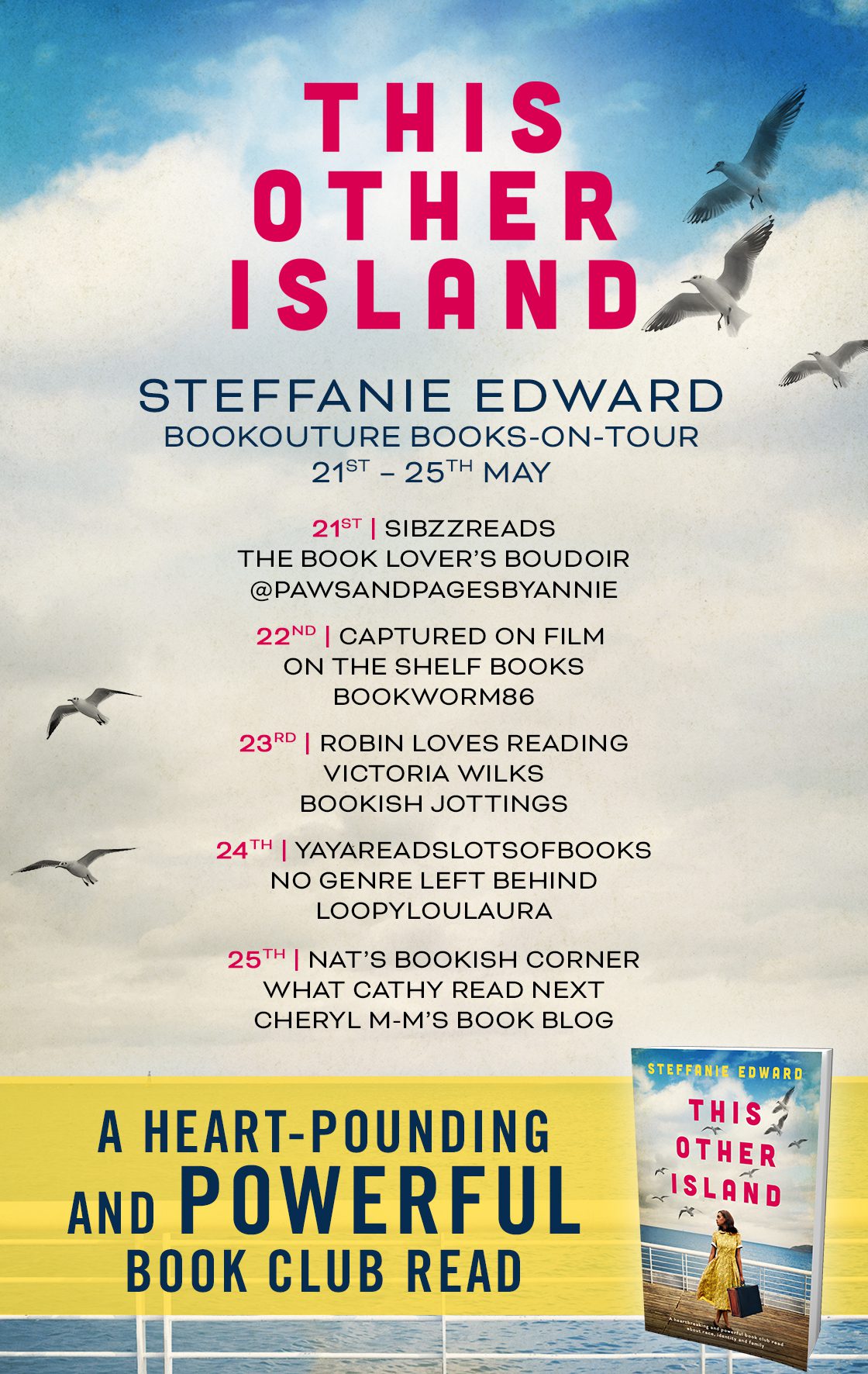 This Other Island book description:
Things between me and Papa are so different to what me and Mum have. It's been that way since the first day. An invisible bond. Papa was the one who never stopped encouraging me to strive for my goals. 'Take every opportunity dis country give you, ich mwen,' he'd always said…
When Yvette receives a call to say her estranged father Joe has been attacked in a seemingly random act of violence, she rushes to his side. She'd stayed with her mother after her parents separated, but never forgot her father's kind and caring ways. Memories of his wide smile and loving embraces – so different to her mother Doli – have always sustained her.
But when she arrives, ready to make peace and help him in any way she can, she finds a man different to the larger-than-life father she remembers. Joe is fighting for his life, but is also haunted by memories of his past. He begs Yvette to help him find out the truth…
About the journey that brought him and a beautiful young woman called Doli together, as they both travelled – as part of the Windrush Generation, to start new lives in Britain. About the lives they left behind in St Lucia. And about a dark secret – one that he has carried with him since stepping off the ship that wet and chilly August day. That threatened his and Doli's marriage from the very beginning…
Only Yvette can find out what really happened on that crossing. Because, for forty years, Joe has believed that he killed a man. A man who had had feelings for Doli too. And who – as Joe knows – might hold the key to Yvette's own story…
What follows is a heart-stopping debut novel about family, identity, secrets, lies, and the journeys that define us. It will grip you, challenge you, and ultimately break you into a thousand pieces. Perfect for fans of Small Island and Girl, Woman, Other.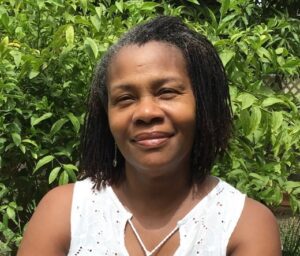 Author Bio:
Steffanie Edward was born in St Lucia, brought up in London and now straddles between the two.
Anancy, Crick-crick and other Caribbean folk stories have been a part of her life since childhood. In her late teens she enjoyed reading Susan Howatch and books on slavery. Her absolute favourite reads have been Wild Seed by Octavia E Bulter, and Woman At Point Zero by Naawal El Saadawi.
Steffanie's writing career started with short stories, five of which have been published. Her first attempt at writing a novel was over twenty years ago, whilst living and working in Abu Dhabi. That novel, Yvette, didn't make it into print, but the main protagonist, Yvette, has muscled her way into Steffanie's debut novel, This Other Island.
Buy Links: