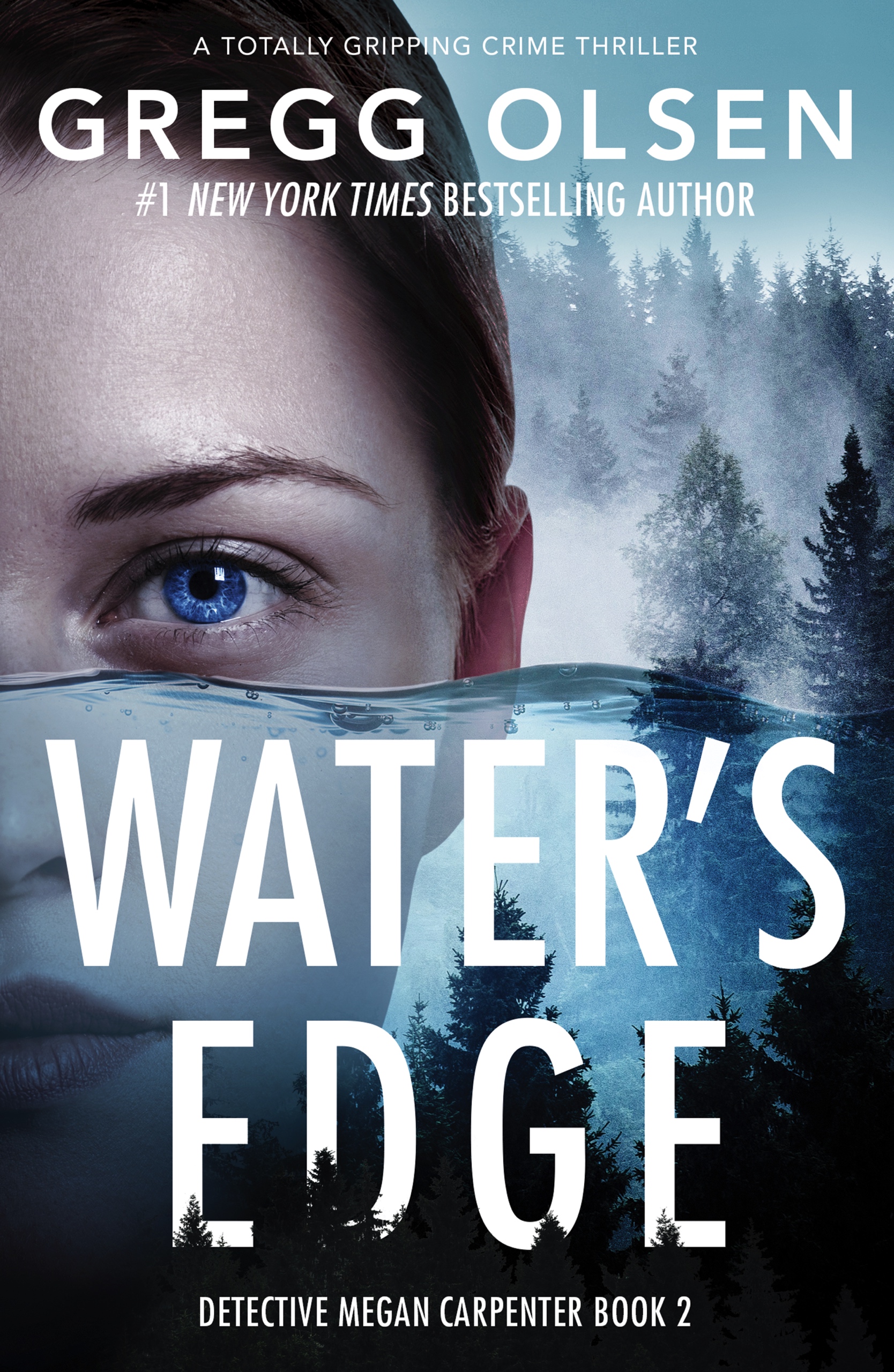 A body on a beach is the new case for Detective Megan Carpenter. It soon becomes clear that there is a serial killer on the loose…
I absolutely loved the first book featuring Megan and this second book in the series Water's Edge was an enjoyable police thriller but didn't pack quite the same punch. Megan's backstory which featured heavily in the first book was of secondary importance this time.
I enjoyed the first person narrative again as Megan negotiates a new professional relationship when she is partnered with rookie Ronnie. This character development allowed touches of humour to contrast with the grisly deaths that form the main plot and the experiences from Megan's past.
Megan is a tenacious and determined police officer, haunted by her own past. She uses her role in the police to hunt down killers with the idea of 'an eye for an eye' rather than legal justice.
There are plenty of suspects and twists to keep the reader entertained and guessing until the end. I would have liked to know a little more about the motive but enjoyed the extra drama of the reveal.
The plot is delivered in short chapters to maintain the pace and make you read just one more when you should be doing something else!
I believe that Water's Edge would work as a stand alone novel but I think it would be beneficial to read the first in the series, Snow Creek, which I have previously reviewed.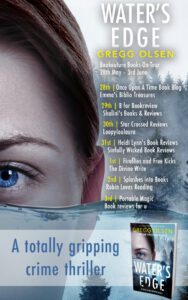 GREGG OLSEN Water's Edge Media Kit:
Title: WATER'S EDGE
Author:  Gregg Olsen
PUBLICATION DAY: 28/05/2020
BUY LINKS:
Description:
The young woman's body is lying with her arms stretched out to each side. Her lips slightly parted. Her face untouched by injury and her hair spread around her head like a fan. A redhead. Just like the others.
When the body of Leann Truitt is found in a secluded cove in Mystery Bay, Detective Megan Carpenter is one of the first on the scene. The victim has tell-tale marks on her wrists, ankles and neck where she has been bound. But that's not all. Next to Leann's body lies a puzzling clue – an unusual symbol scratched into a rock.
With rookie Deputy Ronnie Marsh under her wing and the investigation underway, Megan starts to receive disturbing messages. Someone knows about her traumatic past. They know what she did.
Determined to stay focussed, Megan soon makes a chilling link between Leann's brutal killing and the unsolved murder cases of two other women – all redheads with the same marks on their bodies, the same symbol carvings found at the crime scenes, and most shockingly, all had been pregnant.
The killer stalks his prey, kidnapping and torturing them in a very exact and methodical pattern. And he is not finished yet…
When the body of another woman is found bearing a striking resemblance to the other victims, Megan must crack the clues fast if she is to catch the twisted soul before they strike again.
Megan might be closing in on the killer, but someone is watching her every move. Can Megan hide the secrets of her past threatening to destroy her future? And can she protect herself and Ronnie before they both find themselves in terrible danger?
An addictive, gripping and completely unputdownable crime thriller from the Number One New York Times, Wall Street Journal, USA Today and Amazon Chart bestselling author.

Author Bio:
A #1 New York Times, Amazon Charts, Wall Street Journal and USA Today bestselling author, Olsen has written nine nonfiction books, seventeen novels, a novella, and contributed a short story to a collection edited by Lee Child.
The award-winning author has been a guest on dozens of national and local television shows, including educational programs for the History Channel, Learning Channel, and Discovery Channel.
The Deep Dark was named Idaho Book of the Year by the ILA and Starvation Heights was honored by Washington's Secretary of State for the book's contribution to Washington state history and culture.
Olsen, a Seattle native, lives in Olalla, Washington with his wife, twin daughters, three chickens, Milo (an obedience school dropout cocker) and Suri (a mini dachshund so spoiled she wears a sweater).
Author Social Media Links: