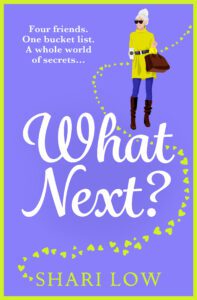 Val and Josie devised a bucket list of American adventures but cancer prevented them enjoying their final trip. Now Val persuades her niece Cathy and her close knit group of friends to undertake the trip with her.
What Next? is the third book to feature Cathy and her friends. I have not read the previous two and this book worked perfectly well as a standalone novel.
Cathy is moving to the USA with her husband but is reluctant to leave her home. She is persuaded to join her aunt Val on a bucket list trip which alllow her the chance to delay the move. Her friends and family are also facing dilemmas in their lives and the trip offers them an opportunity for some soul searching.
Val's character is bold and brash, loud and loveable. But she also has such sadness about the death of her friend. Carol and Jess are both feeling that their relationships are failing. The book is written from each of their first person perspectives so we learn about their emotions and actions.
There is plenty of comedy throughout the book and there were some wonderful turns of phrases used by the author. The characters' interactions and dialogue added humour as well. However, there are some serious emotional notes to the plot and characters as well. Val bitterly regrets being unable to complete her bucket list with her late best friend. Relationships cause tension and the characters need to find resolutions in order to find happiness.
What Next? is a light hearted novel about making the most out of life's chances.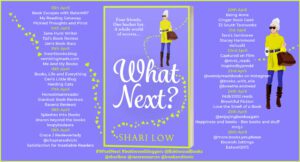 What Next?
Two weeks, four friends and one big bucket list of secrets to unravel…
Val Murray and her best friend, Josie had been planning a 'Thelma and Louise' bucket list style holiday.
Now Josie is gone, and Val needs to make the trip before it's too late.
But Val doesn't want to do it alone, so she enlists the help of her nieces, Carly and Carole, and their best pal, Jess, who jump at the chance to join Val on a trip of a lifetime.
What Val doesn't realise is that Carly, Carole and Jess are all at turning points in their own lives, nursing crushing secrets, lies and betrayals.
Somewhere between Los Angeles, Las Vegas and New York they all hit a crossroads and have to decide if they want to return to the lives they left behind or let Josie's last wishes take them on a brand new adventure.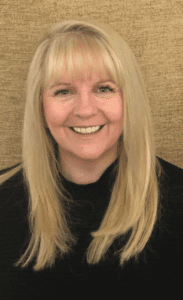 Author Bio –
Shari Low is the #1 bestselling author of over 25 novels, including One Day In Summer and My One Month Marriage and a collection of parenthood memories called Because Mummy Said So. She lives near Glasgow.

Social Media Links –