There have been a couple of real highlights this week that have made me a super proud mummy.
As you might have seen from this week's #project365 Anya received a badge and certificate in school this week. Zach sat beautifully through the assembly and only sang the finger family song once!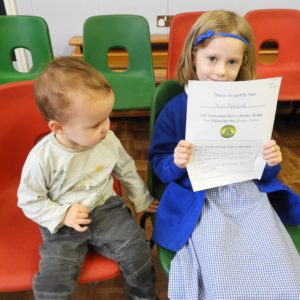 Also this week Matthew has started his Harry Potter journey and I am so excited for him!