This year we have been to

Sandown Zoo

on the Isle of Wight and

Marwell Zoo

in Hampshire.
I find zoos problematic. I love being able to see animals from around the world especially the big cats which are so majestic and beautiful.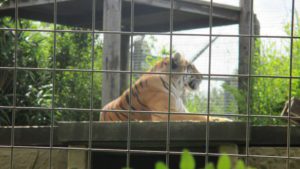 However I have concerns about their welfare and happiness. At Marwell there were animals out in the rain who didn't seem able to shelter indoors.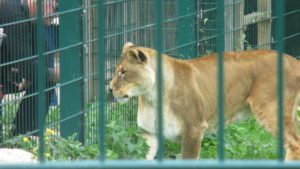 Meanwhile at Sandown the animals were mostly hiding away inside their homes so it was quite disappointing that we couldn't see the animals.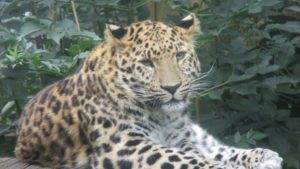 Part of me is glad that some animals live in the relative safety of the zoo environment as they don't need to worry about food or predators and have access to medical care. Equally though, part of me is concerned at the lack of natural interaction with other animals and the world. Yet another part of me feels that just because something is natural doesn't mean it is best (think of a lioness mother rejecting her child and the zoo being able to raise the baby rather than it dying of neglect). But then again nature is cruel to ensure the survival of a species rather than an individual…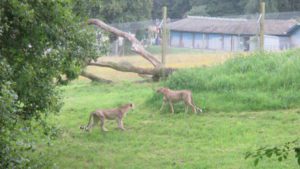 I prefer to think of zoos in a positive light as I am sure that most of them are utterly dedicated to the animals in their care.