On perhaps the windiest day of the holiday we decided to head to Sandown which is a beautiful beach town.
To start the day we sheltered in Dinosaur Isle. We got there as it opened which was a good idea as it soon became very busy (the second time we went around we couldn't get close to the activities or exhibits).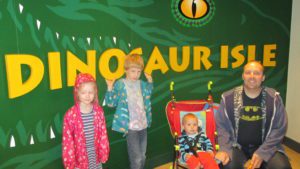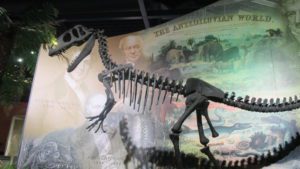 The children had a chance to uncover a fossil by digging in the sand, then had expert help to sieve sand looking for fossils and made their own fossil collection to take home, rummaging through each box to find the perfect example. The shark teeth were sharp! I learned about the structure of snake vertebrae which was amazing. My only gripe is that the fossils were all imported from Morocco so there was nothing native to the UK 🙁 My aim is to find a fossil on a beach one day… The children also had the chance to work an animatronic dinosaur, similar to those seen at

Blackgang Chine

earlier in the week.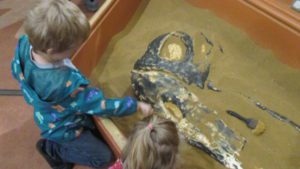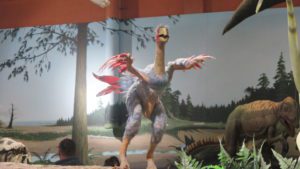 The exhibits were fascinating and made the children fully appreciate the magnificent dinosaurs that ruled the Earth and improved their knowledge of what life that would have been like on our planet millions of years ago.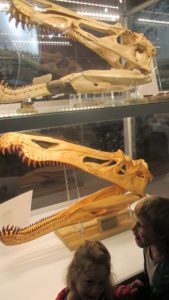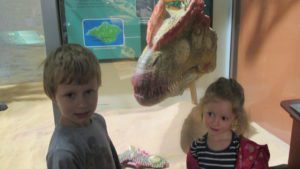 Next stop was Sandown Zoo. If I'm perfectly honest, I was a little disappointed as so many of the animals were out of sight. I completely agree with the zoo's philosophy of not making the animals 'perform' for the public but I think more could be done to have them in view. Nonetheless I was surprised at how many photos I managed to take of the few animals we saw!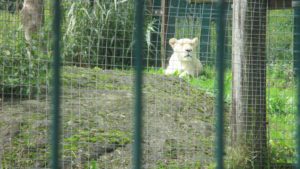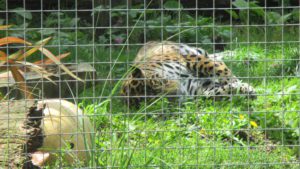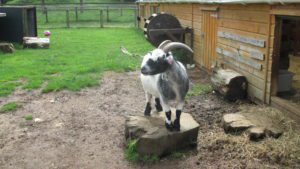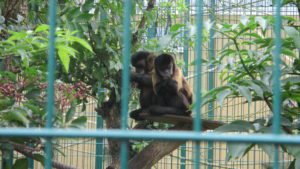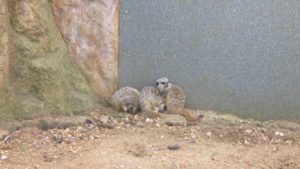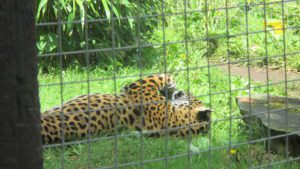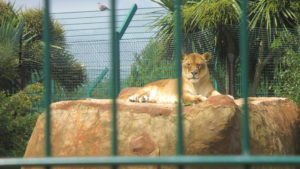 There was a playground so the kids were happy! I was less happy as other parents were not supervising their children and one boy pushed in front of Matthew and Anya who were patiently waiting. I told him to wait his turn and he looked at me blankly then did as he was told (I think he was shocked someone had actually parented!)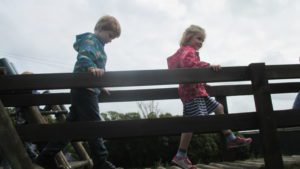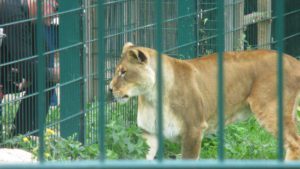 We went all round the zoo again hoping that more animals might have braved the wind. We then started on the big cat talk but gave up as we were just being led to empty enclosures so it seemed a little pointless to look at nothing for the third time.
We got a chance to practice being stoic Brits. There were other families braced against walls eating picnics and ice creams. We headed to the pier and played on the 2p machines then enjoyed an ice cream before heading back to the Carthouse.