On Sunday, I took my mum and Anya along to Lush in Basingstoke for their Spring Party.It was a great excuse to have some girly family time and to treat them both before Mother's Day. (I last visited Lush with my sister before Christmas)
There were plenty of new products created for spring and I loved the cute bunny and sheep shapes.

Mum and Anya adored looking at the entire range and I think they sniffed everything in the store! Anya enjoyed the bright pink Mamma Mia scrub and also had an arm massage with a glittery massage bar.
Mum and Anya got creative with the Rainbow (which has sooooo many uses!) then they had the opportunity to make their own bath bombs.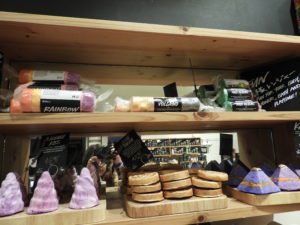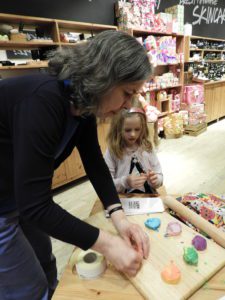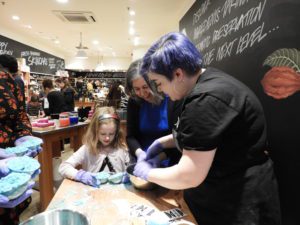 It was a really lovely party plus it gave Anya something to write about with the Billy the Beaver (I had been panicking back on #Project365!)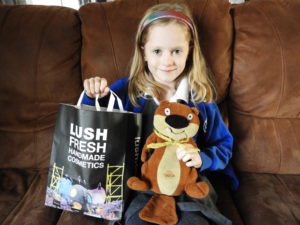 *I was invited to attend the party. I then invited my mum and Anya 🙂