I am not a huge fan of soft play. They are often quite dark and dingy places with germs everywhere, packed with other children who have no concept of turn taking or personal space, let alone volume.

Run About is completely different. It is brightly lit with natural light from windows down one side and an outside area. We have been there a few times for birthday parties and the kids have always had a fantastic time.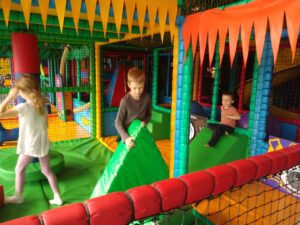 At the start of September, we returned to have a final family thing before I went back to work. Tables need to be booked so they can track and trace as well as keep to 20% capacity. They have changed the entrance route to avoid congestion and allow space for hand sanitiser.
Sessions are 90 minutes long and food and drink can be purchased at all sessions.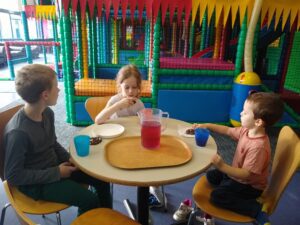 We arrived at 9am and were one of only 5 families at the venue. The other children were all under 2 so my three bascially had free rein over the entire climbing space. They had an absolutely fantastic time and so did I. Mine werethe ones with the volume issues this time but I was able to find them easily at all times and make sure they were behaving.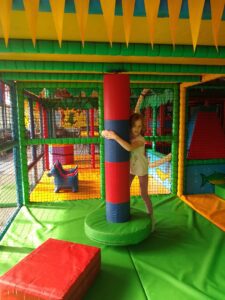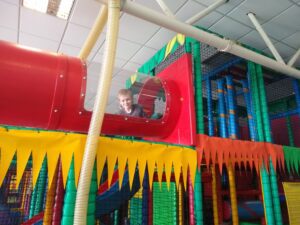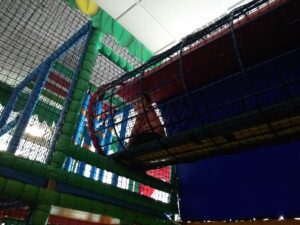 There was a one way system for parents and we also had to wear masks unless sat at our tables but the children were free to play as usual. I felt that we were all totally safe and it was easy to relax and enjoy our visit.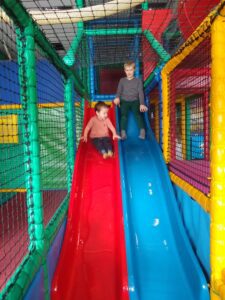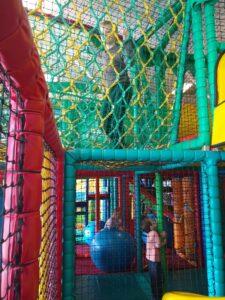 Our trip really finished off the summer holidays on a high!