One of the places that we loved in Wales was St Fagans. It made me nostalgic for a place that I remember from school trips as a child so last weekend we headed there: the Weald and Downland Living Museum (or Open Air Museum as I knew it from my childhood)
We asked my parents to join us as we knew they'd enjoy it too and it would make lovely memories for us all.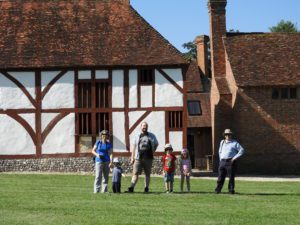 The setting is just beautiful with plenty of lush grass for the children to play on and a peaceful lake with a cafe. There is a huge range of buildings on the site, covering hundreds of years of history.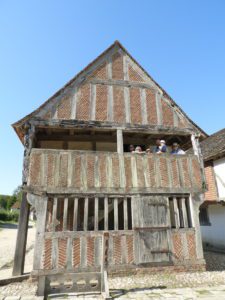 Last weekend there was a rural special event going on and there were several talks and demonstrations going on through the day, including the wonderful historian Ruth Goodman who I have a total girl crush/ history nerd crush on! (This is her running walking away 🙂 )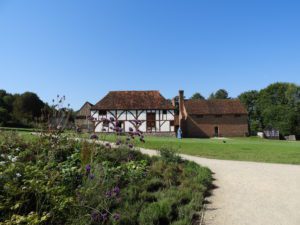 The children had fun in the mill making flour and seeing how all of the mechanisms for lifting sacks worked. Anya had a go at getting leek seeds out of the plants in one of the gardens.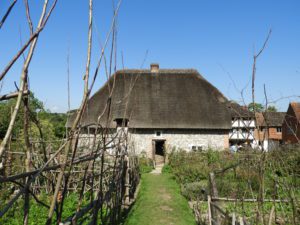 One barn had been turned into a playbarn, complete with old fashioned toys and a gypsy caraven which wa the most popular thing there!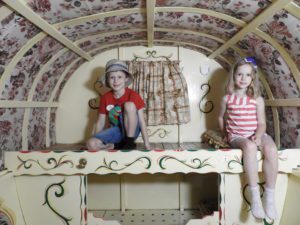 There were a couple of negatives to our trip. Some unsupervised children were terrorising ducks until my dad stopped them: where the heck were their parents???   The price: St Fagans was free to enter but the Weald and Downland cost £66 for all of us!
We had a brilliant family day out together and it was the perfect end to our summer…