What is the perfect recipe? One that works first time? One that you can adapt to suit your available ingredients or food allergies? One that your kids will eat time and time again? One that uses up leftovers and prevents waste?
Last week, as you may have seen on my

#Project365 post,

I made lemon cakes and they fulfilled all of those questions!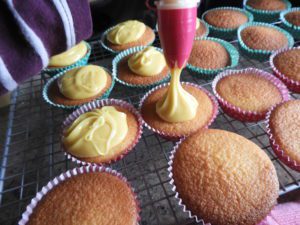 I had bought lemons but not got around to using them. It is a tried and tested recipe that worked from the first time I first tried them over 5 years ago. They can be adapted easily so can be vanilla, chocolate or any other flavour and work well with gluten free flour. This time I topped them with a lemon frosting that was in my goodie bag from Blog On X and needed using up.
Ingredients
180g caster sugar
2 eggs
180g SR flour
zest of  large lemon or 2-3 smaller ones (depending how strong you like the flavour)
130ml oil (I used vegetable)
130ml milk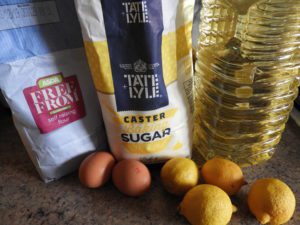 Method
Preheat oven to GM5.
Whisk the sugar and eggs together for 4-5 minutes.
Add the rest of the ingredients and fold in carefully.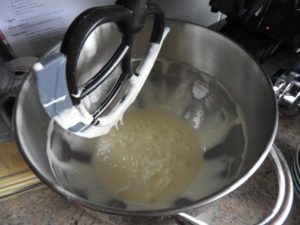 Place in cake cakes (makes about 20)
Bake for 15-20 minutes.

Remove from oven and allow to cool on a rack.
Ice or decorate if required.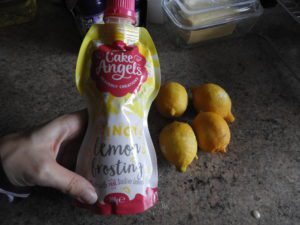 These cakes are very light and you would never know they were gluten free. I always get compliments when I make them and the kids love them. The frosting I used was very strong so I was worried the kids wouldn't be keen but they LOVED it!