Over the last couple of months I have indulged my passion for pizza with several trips to Pizza Express in Camberley. Their online menu is very easy to navigate and has allergen filters and information which is simple to use. In the restaurant there is a sepatate vegan menu and an allergen document to ensure appropriate choices.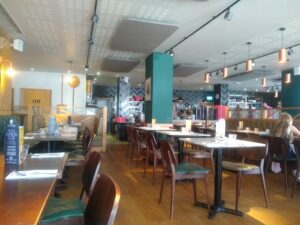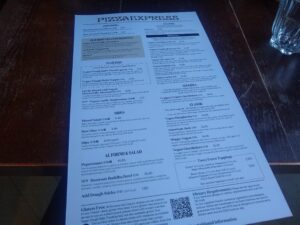 Dough balls are one of Pizza Express's famous items and there is a vegan and gluten free option!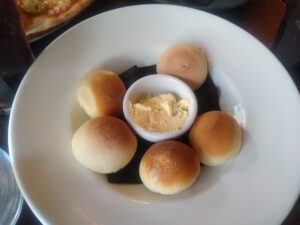 American Hot. Yowsers it was spiiiiiicy! But absolutely delicious.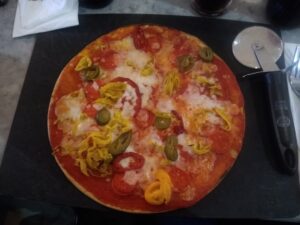 Ad astra has Cajun and garlic flavours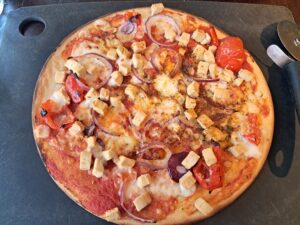 Forza means strong and there were some big flavours on this pizza with Cajun spice and chillis.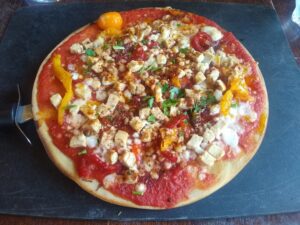 Sloppy Joe has one of my favourite ingredients: red onion!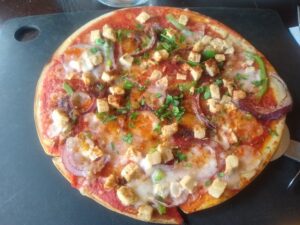 Funghi di Bosco is a mushroom pizza. Sadly, this was my least favourite pizza. I couldn't really taste the rosemary or the garlic although I could taste the latter for hours afterwards!
There are two vegan and gluten free dessert options but I didn't really fancy either. One is lime and basil sorbet and the other is stem ginger cake. Sadly I find sorbet a little dull and really dislike ginger. I am not a pudding fan usually as I prefer savourty options.