Grump alert! Scrooge here!
OK so let's get this straight. I love my mum (and my dad, this applies to Father's Day too). But I would rather show her that regularly how much I appreciate her than on one day a year force her to have a present she doesn't really want and accept a card she thinks is a waste of paper.
Reasons to dislike Mother's Day
1. Saccharine cards with twee messages.
2. The obligation to buy a present.
3. The rivalry with siblings.
At the moment, my children are at the stage where they make a card and that is nice to keep as a reminder of their developing abilities and personalities. But when they are old enough to buy a card, I hope they don't bother. I don't want them to feel obliged to buy a present and get anxious: will she like it, have I spent enough, what have the others got her?
This year Mum is getting the card shown below from Aldi (on sale today 79p so she would approve 🙂 plus she never looks at my blog so she won't see this here) and I have ordered her some books after sitting her down at the computer and forcing her to choose.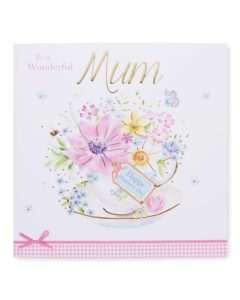 I have realised that my children do not often say they love me and this is what I really want for Mother's Day. I also acknowledge that I rarely say it to my mum either. I want to show her love and respect, thank her for what she does EACH day and that is what I want from my kids too.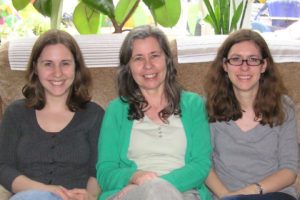 So maybe the greatest tribute to my mum is that I'm turning into her 🙂