Why not catch up on the start of my Couch to 5k journey: week one, two, three, four.
The quantity of running on week 5 goes up significantly compared to week 4 so I decided before the first run that I would do each run twice, taking a fortnight to complete this stage of the Couch to 5k. I was not feeling emotionally, mentally or physically prepared to be running for 20 minutes non stop in run 3 and I didn't want to risk injury or failure.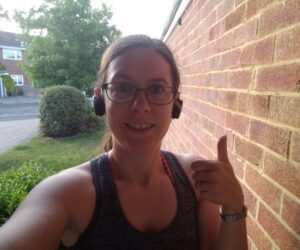 Run 1 is 3 blocks of 5 minute runs and this was tough but manageable. I completed this twice and felt more than ready for run 2.
Run 2 is two 8 minute runs. These felt loooooong but I only went and did it! Back in week 1 each 'run' only actually consisted of 8 minutes of running in total but now I coped with 8 solid minutes TWICE.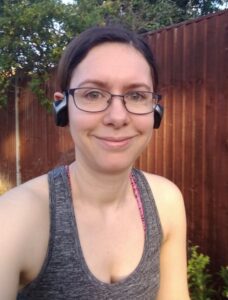 Run 3 is a biggie. A full 20 minutes of running. No walking, no stopping. This was a huge mental hurdle and as I was about to set out, I kept my expectations grounded: no concern for pace or distance stats, just keep those legs moving!
AND I DID IT!!! and absolutely smashed my distance and pace too. It was such a high and the I even looked forward to doing it again on Friday.
I am really glad that I took an extra week to prepare. The 20 minutes loomed so scarily at the start of the fortnight but the increased strength and stamina that I'd built up with my daily Joe Wicks workouts and the previous four weeks of the Couch to 5k.