According to Wikipedia:
"Fear of missing out (commonly abbreviated as FOMO) is described as a pervasive apprehension that others might be having rewarding experiences from which one is absent. This social anxiety is characterized by a desire to stay continually connected with what others are doing. FOMO is also defined as a fear of regret, which may lead to a compulsive concern that one might miss an opportunity for social interaction, a novel experience, a profitable investment, or other satisfying events. It perpetuates the fear of making a suboptimal decision about how to spend one's time"
It's a real issue although often used colloquially in a humourous way and it is this light-hearted version that I am writing about.

Despite my addiction to reading Facebook and Instagram posts, I have never considered myself to have FOMO. But now I, like many others during lockdown, find myself dwelling on the things that I am missing out on. The fear is now a reality…
This month we were supposed to be attending the launch of Paulton's Park's new area.
I should be frantic with exam invigilation and my mum should be enjoying the last few babysitting sessions with Zach before he starts school in September.
Matthew and Anya should be having class photos, discos, sports days, leavers' assembly for Annie as she leaves infant school.

We hadn't booked a summer holiday this year as we planned to have lots of days out. Not going to happen, is it?! Chris and I had planned to re-visit Stratford upon Avon without the kids so I could enjoy the history of the place.
I was so excited that I'd managed to get tickets and was finally going to cross Wimbledon off my bucket list.
This weekend we were supposed to host a big family party to celebrate my birthday and Matthew's and be the first family get-together since my grandmother's funeral last year.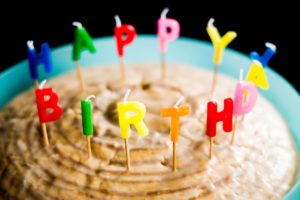 The children are missing out on their education. Their engagement with any home learning is reducing week on week. They miss their friends.
I miss my mum and dad. Usually I see them most days. We are currently skyping daily, joined by my sister twice a week. But it isn't the same. We haven't eaten together, sharing a takeaway and a bottle of Prosecco. We haven't done the school run together or been to the shops.
Over a month ago I write a post about the lockdown silver linings. I felt optimistic that the lockdown would quickly have a positive effect on the pandemic.
The truth is that I'm more scared now than I was then. The schools are set to open and my colleagues have been working tirelessly to make sure that it is safe for those chilodren that are venturing back in (staff have also been supporting the children of key workers this whole time so I have been very upset by the media coverage casting aspersions on their commitment).
Our leadership has been haphazard at best and the continuing saga of Dominic Cummings and his lunatic behaviour has undermined the efforts of our nation.
Oh, but at least toilet rolls are easily available now…