I admit that I miss summer. I still haven't caved in and got socks on (voluntarily add to the huge laundry situation???) but my cardigan is now a daily reminder that autumn is here and winter is coming.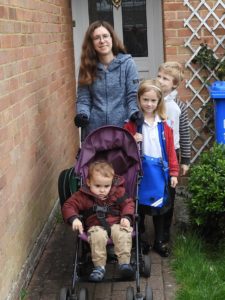 It is time to layer up and as you may have seen on #Project365 this week the whole family have broken out the gloves. Mine are a brand new pair by North Face from Simply Hike. I have upgraded my phone and now can stay online while I'm out and about.

These new gloves have special fingertips to allow me to use my phone whilst wearing them: perfect for social media addicts and bloggers!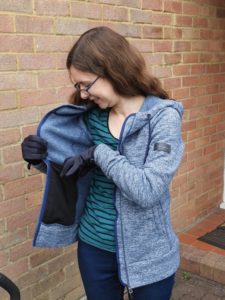 Being outside with the chill in the air, my cardigan is not enough so I have this Berghaus fleece. The colour is brilliant (suits my wardrobe colour range 🙂 ) and it has inside pockets which I didn't discover until I was taking it off after the first wearing!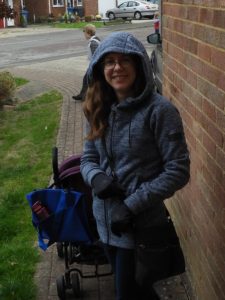 Simply Hike has an extensive range of products to get you and your whole family outdoors, whether you are negotiating the UK weather for the school run, playing with the kids outside, going on a camping trip or lucky enough to need ski wear!
Stay cosy and wrapped up warm!
*I was sent these items for the purpose of this post. All photos and opinions are my own.