Ahh, that bank holiday weekend where I was

without technology

seems like a dim and distant memory! I have now had my Motorola Moto G6 for a whole month! and I am head over heels in love with it!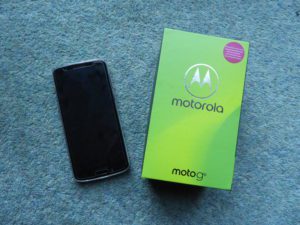 I bought the G6 on Amazon after spending ages searching! I wanted one with lots of storage and this phone has 4GB RAM and 64GB storage. It came with a free clear plastic case which I didn't realise so I'd ordered a purple clip on case which I haven't got around to using. I bought a glass screen protector which was easy to apply and is doing a great job so far 🙂
I can't get over how fast it works. I used to drive Chris crazy trying to post to Instagram each night and waiting for the pic to upload but now it is does in an instant! I am quite impressed by the quality of the pictures and when we went to Netley Abbey I didn't take my camera at all. Could this be the start of more selfies…
The main thing that I love is the games. My Kindle has been highjacked by Zach and my old phone simply did not have enough memory so I had to delete all the games to allow the social media apps to work 🙁
My favourite games are Sims Mobile and Sims Freeplay. Have you played either of them?
Sims Freeplay I have played on my old phone and my Kindle and was pleased to see it available on my new G6. I am still quite new to it so I haven't got to the annoying life orbs yet (assuming they are still part of the game…) There are lots of tasks to complete so this game offers a variety of situations and activities.

Sims Mobile is a game I haven't tried before. I currrently play with 2 Sim characters although I could buy another two. The tasks are quite monotonous and I was a little bored to start with but now I have earned some Simoleans I can start to do more designing of buildings and decor so it is more interesting.
I still use my old phone for reading as it is small and easy to hold especially when I'm reading at night.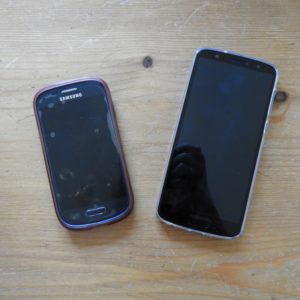 I bought a bundle from Vodafone so I have data whenever I need it rather than waiting for free wifi. This was brilliant and allowed me to vote in the Toy Awards at Blog On Toys last weekend. Plus I have minutes and texts so I can stay in contact with people all the time.
What phone do you have, and what are the best features?
[amazon_link asins='B079SQF4BD,B079CJRC2G' template='ProductCarousel' store='tiredmummyblog-21′ marketplace='UK' link_id='9e1472fa-bfc6-11e8-abf5-09a124c812ae']