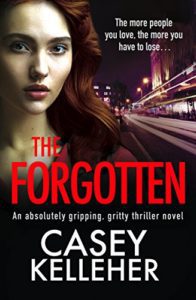 This book is the third in Casey Kelleher's series about the notorious Byrne family but it is the first I have read and works well as a stand alone novel.
Nancy Byrne has taken over her murdered father's gangster network and is keen to establish herself as a woman in a man's world. However, she is also a mother and as the plot develops it is clear that her daughter is in danger thanks to decisions in Nancy's past.
I struggled in the opening chapters as we were introduced to several different narrative strands which did not appear to match up.
Later on, all of those threads wove together to create a cracking read. It was very gritty and some parts are quite grisly but it really was compelling reading.
My sympathy was inspired for several different characters along the way despite their actions being terrible to others in the story.
Due to the strength of the characters I really had no idea how the book would end or whether Nancy's daughter Scarlett would survive unharmed.
It really is a powerful book, full of twists and surprises. The characters are well developed and most have secrets that are shown to the reader but remain hidden from their family.
Overall opinion: I give this book 4/5 and want to read the two previous novels!
[amazon_link asins='B07F7KWTRR,B01N0KF4SN,B07837ZYNC,B06XXKCYB1,B01K0HDKC2′ template='ProductCarousel' store='tiredmummyblog-21′ marketplace='UK' link_id='d037cb88-9a87-11e8-b729-bb0eaae67966′]
Book blurb
The more people you love, the more you have to lose…
Nancy Byrne might be the head of the notorious Byrne crime family, but she's determined to give her little daughter, Scarlett, the best start possible.
After the death of her beloved father, the notorious gangster Jimmy Byrne, nothing's stopping Nancy from making money on her own terms – even if she has to combine motherhood with providing for her entire family. But with enemies at their door, she'll do whatever it takes to protect her loved ones.
But then comes the day when Scarlett goes missing, snatched by a stranger during a trip to the local park, and Nancy's world is torn apart. Amidst the terror of losing her precious daughter, Nancy is sure of only two things. Someone has taken her daughter … and when she finds them, there's going to be hell to pay.
Can she find Scarlett – before it's too late? Or will Nancy's life of crime come back to haunt her in the worst way possible?
A gritty and hard-hitting thriller packed with shocking twists… Fans of Martina Cole and Kimberly Chambers won't be able to put this down.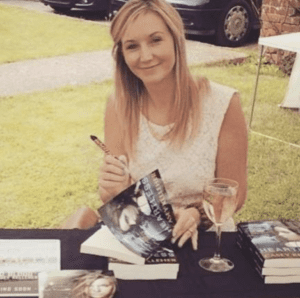 Author Bio:
Born in Cuckfield, West Sussex, Casey Kelleher grew up as an avid reader and a huge fan of author Martina Cole.
Whilst working as a beauty therapist and bringing up her three children together with her husband, Casey penned her debut novel Rotten to the Core. Its success meant that she could give up her day job and concentrate on writing full time.
She has since published Rise and Fall, Heartless, Bad Blood, The Taken, The Promise, The Betrayed, The Broken and her latest release The Forgotten is due for publication on the 7th August 2018.
For all news and updates:
www.caseykelleher.co.uk
www.facebook.com/officialcaseykelleher
http://caseykelleher.wordpress.com

*I received a copy of this book for the purpose of the blog tour. All opinions are my own.