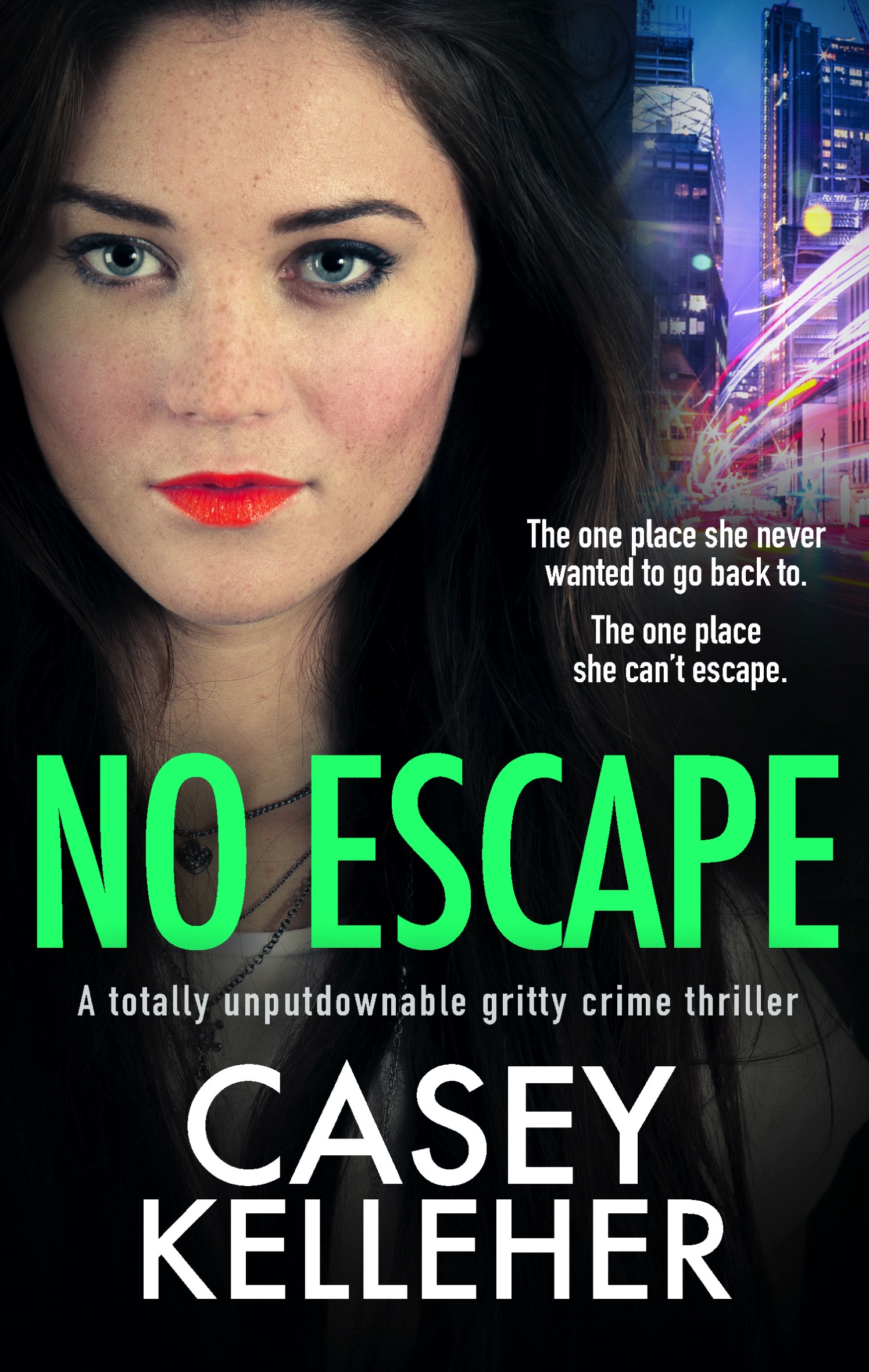 TRIGGER WARNING: this book deals with violence and abuse of vulnerable people and animals, drugs trafficking and alcoholism
Kian and Shannon Winters live in the shadow of their mother's alcoholism and the violence rife on their estate. Lucy Murphy lives with the trauma of her mother's murder on the same estate twenty years earlier, which has inspired her to become a police officer.
No Escape is an excellent title for this book as Kian and Shannon search for a way out of their life experience. Shannon tries to help her mother while Kian turns to a gang. In the safeguarding training I receive annually, I have been shocked to learn about the prevalence of County Lines and I never would have believed that our area would be prey to it. But it is…
Lucy's story was also upsetting due to her grandmother's deteriorating mental health and the painful choice of putting her in a home. As well as this, she is still haunted by her mother's murder which she witnessed but couldn't describe the killer.
The abuse and violence contained in No Escape towards a vulnerable adult, children and animals is unpleasant and very difficult to read. This is not a book to enjoy as such but it is utterly compelling. The empathy the reader feels for the likeable characters powers through the abominable actions of Jax's gang and the Winters' alcoholic mother.
I felt angry with Michelle for putting her own needs first. I understand that alcoholism is a disease but she had no self awareness or consideration for her children. I felt desperately sad for the children that they didn't want to go into care and am aware from professional anecdotes that our care system is hideously inadequate and often more traumatic than the original situation.
Overall, I really engaged with this book and was swept along with the plot and characters, appalled and anxious about the events. It certainly isn't a light read, but is is a good one! I hope that there is a sequel so we can see more of Lucy's character and hopefully she will find some answers about her mother's death…
I have previously review The Forgotten by Casey Kelleher.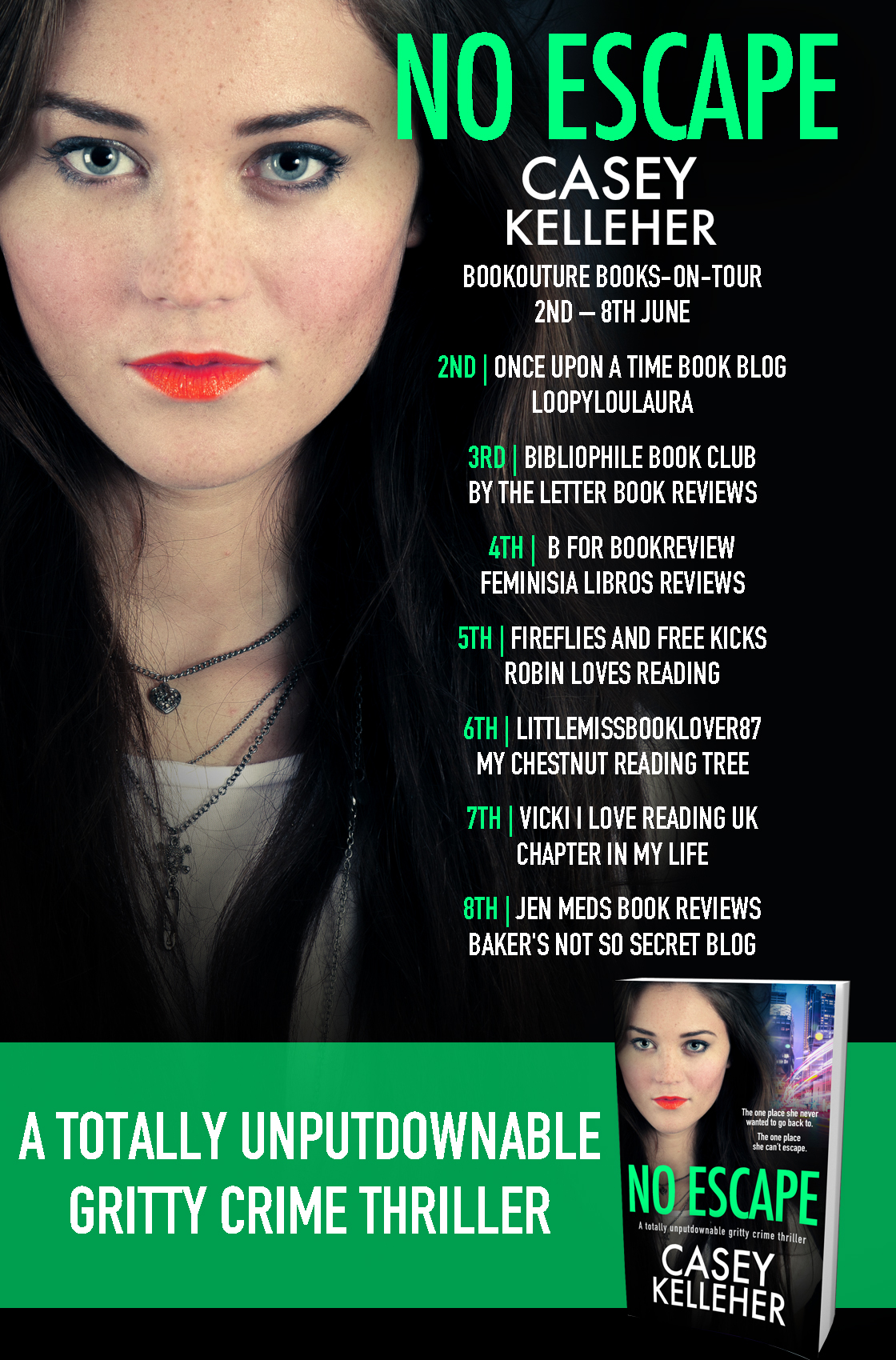 MEDIA PACK Info Sheet
Author:     Casey Kelleher
Book:                   NO ESCAPE   
Publication Day:  June 2nd 2020
Book drescription:
The one place she never wanted to go back to. The one place she can't escape.
When she was just five years old, Lucy Murphy witnessed her mother's brutal murder in their home on London's notorious Griffin Estate. The case was never solved. Now a newly qualified police officer, Lucy has been given her first job: she's going back to the Griffin Estate.
She is there to protect the estate's vulnerable residents, including Shannon and Kian Winters, two kids struggling to deal with their alcoholic mother. Fifteen-year-old Shannon is working every spare hour to keep a roof over their heads, but thirteen-year-old Kian has fallen under the sway of gang leader Jax Priestly. And now Jax has plans for Shannon too…
As Lucy gets to know Kian and Shannon she becomes determined not to let the two teenagers become Jax's victims. But time is running out. Jax is out of control, and the gang's violent reprisals are escalating. Can Lucy face down her own demons in time to prevent a tragedy? As a child, she already witnessed the murder of one innocent person. It will take all her courage and training to stop another.
A shocking, fast-paced read that will keep you gripped from beginning to end. Fans of Kimberley Chambers and Martina Cole won't be able to put this down.

Author Bio:
Born in Cuckfield, West Sussex, Casey Kelleher grew up as an avid reader and a huge fan of author Martina Cole.
Whilst working as a beauty therapist and bringing up her three children together with her husband, Casey penned her debut novel Rotten to the Core. Its success meant that she could give up her day job and concentrate on writing full time.
For all news and updates:
Twitter: @caseykelleher