Love is in the air, Valentine's Day is rapidly approaching and vegans don't need to be left out!
Did you know that Swizzels offer vegetarian and vegan hampers to show some sweetness to your loved one this Valentine's Day?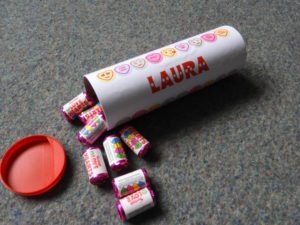 I was kindly sent a vegan hamper and personalised Love Hearts Tube. I was presented with a whole range of favourite sweets that I remember from my childhood (Rainbow Drops and Double Dips to name but a few!) that I had no idea were actually vegan. Also enclosed were some pretty in pink limited edition Valentine's Love Hearts.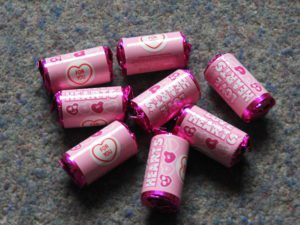 Now I am not a soppy hearts and flowers type person. But reliving my childhood, satisfying my sweet craving and fulfilling my vegan ethical stance are all a great reason to celebrate Valentine's with a little help from Swizzels!
The hamper box was stuffed full of sweets, including over 10 varieties.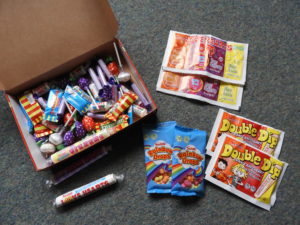 I will be keeping my giant Love Hearts Tube for storage as it is such a useful size. The personal touch is so special and Swizzels have personalised options for several of their products.
True love means sharing your sweets with your loved ones and my hamper will not last long with my children and husband around. Good job I love them all!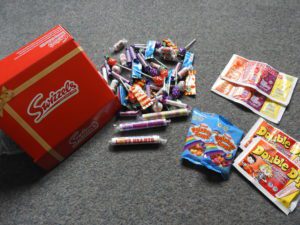 The personalised large Love Hearts Tube contains 25 mini pack of Love Hearts and costs £9.99. The pink Love Hearts packs are sold in packs of 30, packaged in a bag with a ribbon, also £9.99. There are two sizes of hamper available, priced at £8.99 and £11.99 but for an extra pound they can be personalised.
Guess what?! use the code V15 for a fabulous 15% off prices via the www.swizzels.com/shop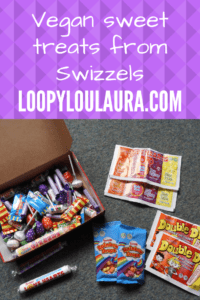 *I received these Swizzels treats for the purpose of this blog post