I have loved this week! Half term so the kids are home, I've had a week off from all 3 jobs (except for one emergency meeting on Friday 🙁 ) and best of all it was mine and Matthew"s birthdays.
Day 147: another

early birthday

date with Chris, this time to see the new Solo film which was excellent and I'm really hoping for a sequel but there were only 7 of us at the screening and it was the release weekend!
Day 148: Matthew had put in a request to go to TGI Fridays for his birthday meal and I may have also treated myself to an ultimate Mud Slide cocktail…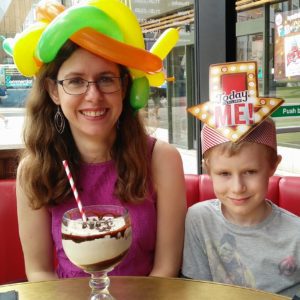 Day 149: I was frantically baking this wheat free cake at 8am before we headed out to visit my sister and her children so that Matt could spend the day with his cousins.
Day 150: birthday girl, aged 37!
Day 151: Zach snaffled the last bit of birthday cake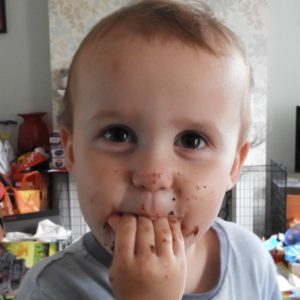 Day 152: simple perfection of cheese and tomato on wheat free tiger bread toast
Day 153: Anya has been chatting a lot about 'our' wedding and today a veil was dropped off for me to have

something borrowed

by a friend. Here is Anya in her own wedding dress and veil, thankfully she has a different style to me so we won't clash on the big day! (joke, she is NOT wearing my bra and nightie to the wedding!)