Day 244: some couple time with Chris, watching the Lion King. It was fabulous and the animation was incredible: I sometimes forgot it was a film because it was so realistic it was like a documentary. Then they would speak or burst into song!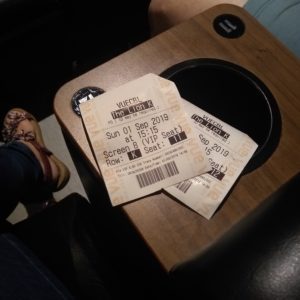 Day 245: trying out a new fashion trend. My first wearing of a jumpsuit!
Day 246: Zach had his final lot of jabs, screamed hideously for 10 minutes then forgot all about it at the playground.
Day 247: final day of the school holiday so we went to Windsor and Runnymede

Day 248: obligatory back to school photos (Zach doesn't go back to preschool until next week).
Day 249: Zach has found me more than a little dull but eating cucumber off his tum is entertaining! I have been back in my trusty cardigan, it really has turned a bit chilly (although Zach doesn't seem to have noticed…)

Day 250: Matthew LOVED this dino Smasher egg (review to come soon!)

You are invited to the Inlinkz link party!