Day 111: Easter Sunday and a trip to Basing House to enjoy a Civil War reenactment with my parents
Day 112: final day of the holidays and a vegan roast dinner with potaties served in 3 ways due to awkward kid palates! My first attempt at a cheese sauce using nutritional yeast was quite successful
Day 113: back to school (and work for me). Anya had to take in the Tudor house she made over the holidays ready for burning in the Great Fire of London later in the week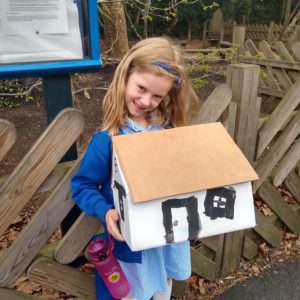 Day 114: loving the apple blossom in our garden
Day 115: first time I have ever seen vacuum packed wool! It plumped up really well so it's a good way of posting!
Day 116: Friday at last and time to break open my vegan Easter eggs at last 🙂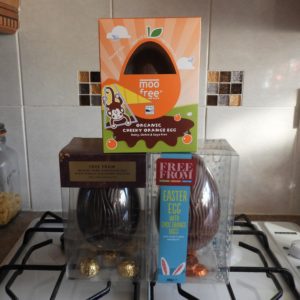 Day 117: Zach wide eyed in amusement at himself in my nightie. Plus I've had a hair cut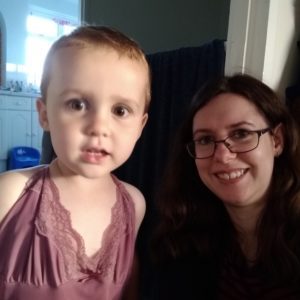 You are invited to the Inlinkz link party!