Day 347: my dad surprised us all by getting his 1980s Amstrad computer out for us to play on. Bit of Manic Miner anyone? Look at the tape deck for loading games!
Day 348: my festive design at school
Day 349: I still can't drive due to my anti sickness medication but enjoyed a night time walk past the church and giant Christmas tree. Love the message in the window especially as the Covid crisis seems to be worsening
Day 350: super proud of this little guy and the rest of the school as they performed the Christmas play three times. Last year was his first play but it was recorded as parents weren't allowed in so it was a big deal performing in front of an audience. I proudly watched all three times 🙂

Day 351: Christmas jumper day and what could be more festive than Santa shooting presents, seated on a T rex that is standing on pizza and breathing fire?!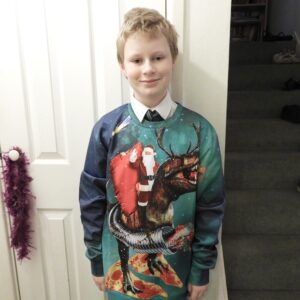 Day 352: …and school's out, woohoo! Reindeer vibes today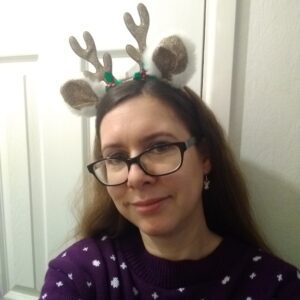 Day 353: time for some fun to start the holidays as we try out the Upside Down Challenge Game.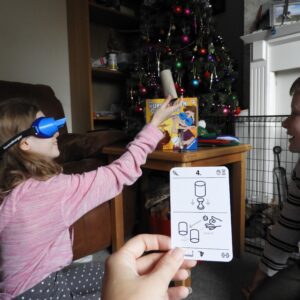 You are invited to the Inlinkz link party!