Day 354: off exploring the Christmas lights in our local roads with my family (niece and nephew staying)
Day 355: and now forcing them out on a river walk too! Can you see the cygnets in the background that are nearly fully grown?
Day 357: I have got back into knitting this week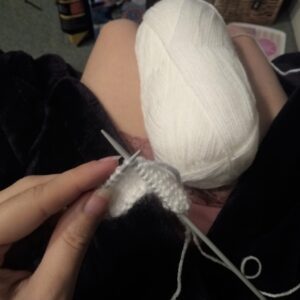 Day 358: pizza time. I forgot to take a pic before I had a bite!
Day 359: our traditional Christmas Eve photo before our evening disco
Day 360: Christmas Day! I hope you all have a wonderful time 🙂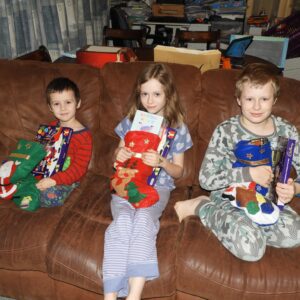 You are invited to the Inlinkz link party!