Day 40: the storm may be lashing the outside world but calm had descended indoors with some painting.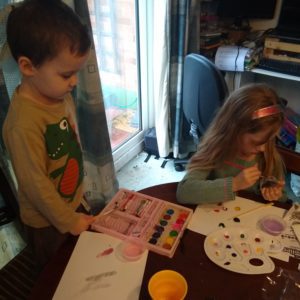 Day 41: that Monday morning feeling. I woke up and went to the loo, and came back to find these two had hijacked the bed when I returned!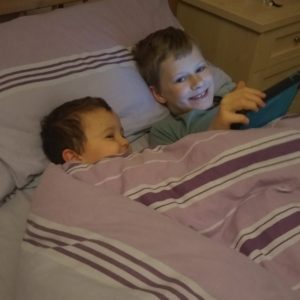 Day 42: job number 6 underway. I am temporarily being a food technician at the school where I invigilate exams. This was a quick set up for a gateau demo but later I had to prepare ingredients for 22 batches of gingernuts!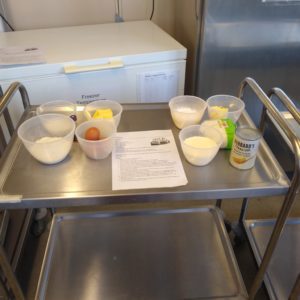 Day 43: feeling quite knackered. Trying to have a rest and cuddle but Zach needed a seat…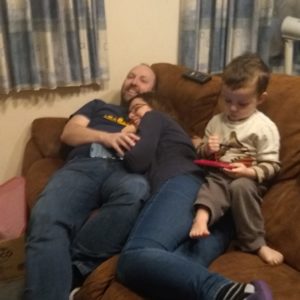 Day 44: Matthew's school assembly. He was a narrator and schoolboy in a sketch from the BFG.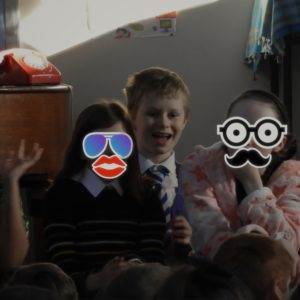 Day 45: Anya's class put on a Victorian museum and she was hands on for an interactive wash day experience.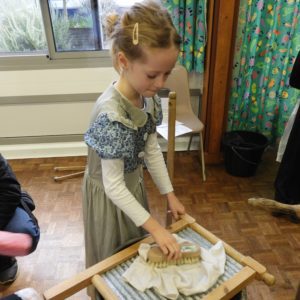 Day 46: another weekend, another storm. Time for a little reading (review coming soon!)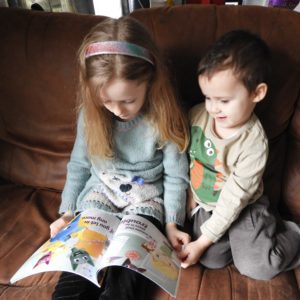 You are invited to the Inlinkz link party!