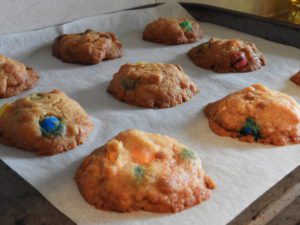 I have seen a lot of recipes for rainbow cookies which use Smarties but unfortunately they have wheat in the shell of aren't suitable for me 🙁 M&Ms are fine though! They do tend to splurge a bit and the colour leaks into the cookie so they don't looks quite as pretty but they taste fab!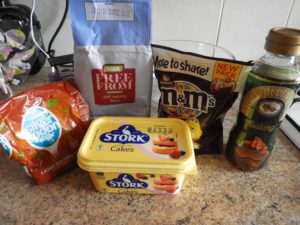 Ingredients
4oz butter or soft margarine
4oz light brown sugar
2 tablespoons golden syrup
6oz self raising flour
3oz M&Ms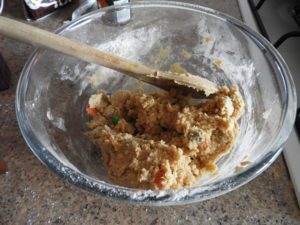 Method
Beat the butter/marge and sugar together with a wooden spoon.
Beat in the syrup.
Mix in half of the flour.
Mix in the other half of the flour and the M&Ms.
Shape into small balls (15 to 20) on a baking tray.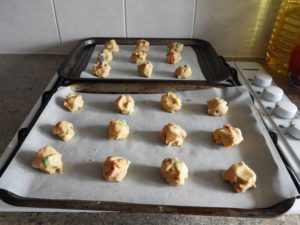 Bake for 12-15 minutes GM5.
Leave to cool on the tray and then eat!