This month I tried brownies so the next obvious step is blondies!
Mine were not perfect as I got distracted by Zach so the top was overdone and the bottom was underdone. Next time I will cover with foil and bake for an extra 5-10 minutes.

Ingredients
100g white chocolate
100g butter
150g golden caster sugar
2 eggs
75g plain flour
1 teaspoon vanilla extract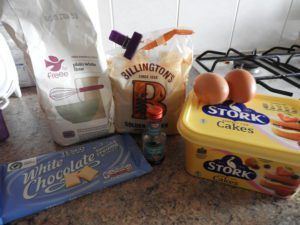 Method
Melt the white chocolate with the butter and allow to cool slightly.
Beat in the eggs and the sugar.
Fold in the flour and add the vanilla.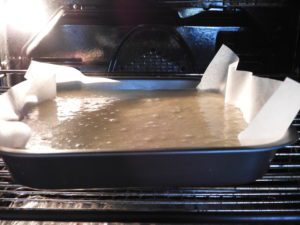 Pour into a lined 20cm square baking tin.
Bake for 20 to 30 minutes at GM5. If the top starts to brown then cover with foil.
Allow to cool in the tin and cut into squares.