I LOVE shortbread. I have 2 recipes that I usually use but my mum made a chocolate version and told me to try it.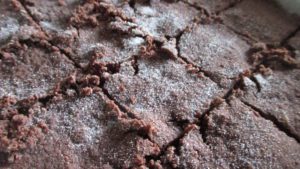 Being wheat free I had to create my own recipe to get the ratios to work with wheat free flour:
Ingredients:
135g Wheat free plain flour (I used Dove's Farm)
55g Caster sugar plus extra to sprinkle at the end
25g Cocoa powder
110g Butter, diced
Method:
1. Put dry ingredients in a bowl.
2. Rub in butter. The consistency is sort of like damp earth (doesn't sound great!)
3. Press mixture down really hard into a lined tin (I used a square 18cm tin)
4. Bake for 30 minutes 160 degrees C (we have a fan oven), check it isn't catching for the last 10 minutes and cover with foil if it is.
5. Remove from oven but leave in tin, cut into pieces and sprinkle with the extra caster sugar. Leave in tin to cool.
6. EAT!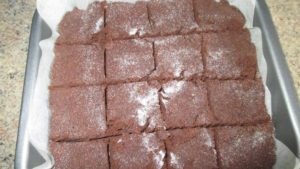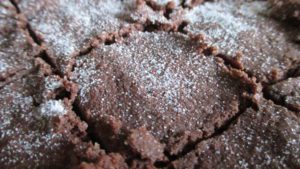 The overall flavour was not too sweet so next time I may try adding chocolate chips or drizzling with milk chocolate to appeal to the kids' sweet tooth (I liked it plain!)