Oops I did it again! I bought a bag of lemons with no plan except pancakes and haven't got round to making them! Instead I needed a quick lunchtime meal so got experimental (once again…)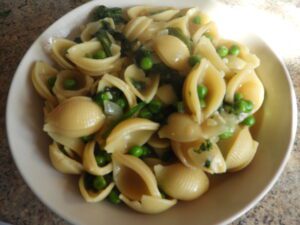 Ingredients (serves 2 alongside a salad or garlic bread)
1 tablespoon oil

1 onion, finely diced

1 garlic clove, finely chopped

150g pasta

500ml vegetable stock

75 g frozen peas

1 big handful baby spinach, roughly chopped

Juice of a lemon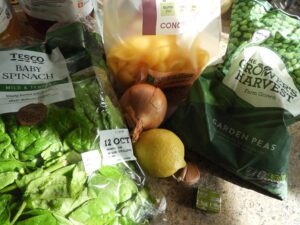 INSTRUCTIONS
Heat the oil in a pan and cook the onion for 3-4 minutes until slightly softened.
Add the garlic and continue to cook for 1 minute.
Stir in the pasta.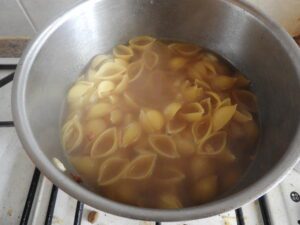 Add the stock and bring to the boil. Lower the heat, cover and cook for 8-10 minutes, stirring often, until most of the liquid is absorbed.
Add the peas and spinach. Bring back to the boil then simmer for 2-3 minutes until the stock is absorbed and the pasta is cooked.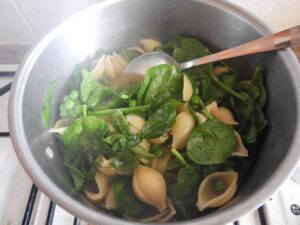 Stir in the lemon juice and serve

Choose your stock carefully as it flavours the pasta! I always forget that I'm not keen on the flavour of peas so I added more lemon to mask it!