As you may have seen from last week's #Project365, Anya was feeling decidedly unlucky last week as she had a tummy bug and was stuck at home. I put a smile back on her face with these Lucky Fortune collectible bracelets!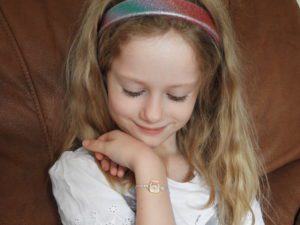 I'll be honest: I have never had a fortune cookie before and neither have any of my children but I love the idea of these collectables that break open to reveal words of wisdom as well as a super cute charm bracelet.
The fortune cookies have a variety of pastel colours and break open like a traditional one. Inside are empowerment and positivity such as 'Always wear a smile' or 'Be your own kind of beautiful' and they also have numbers included (worth Mum and Dad using them for the lottery…?!)
The bracelets have a tightening clip also in the shape of a fortune cookie. The charms themselves are so cute and some have glitter which catches the light very prettily.

There is a picture to help you identify the charms, divided into different cateories and with symbols to let know know how rare or lucky your charm is. Flip the page over and you have a fortune teller (come on, children of the 80s and 90s!)
Anya loved these Lucky Fortune bracelets and was very excited to have an ultra lucky charm. She feels very stylish being able to wear jewellery and can think about matching accessories with her outfit or simply wear them all!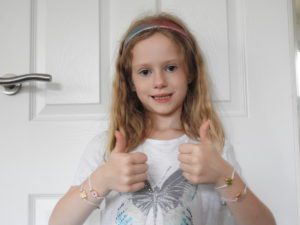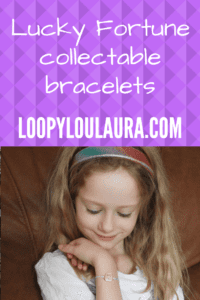 *We were sent these for the purpose of this review. All opinions and photos are our own.