*We received one item for the purpose of this review and I received the second for a separate campaign. Each sold separately, one supplied in store.
My Squishy Little Dumplings are a collection of four cute interactive characters, all with their own personalities. They also come with the adorable accessories to match! Meet Dip and Doe below! Dee and Dot also available 🙂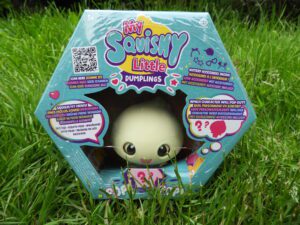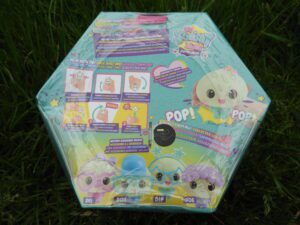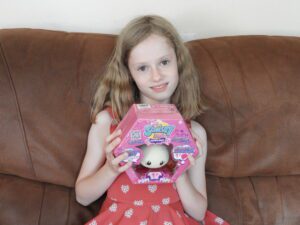 I love the unusual hexagonal shape of the packaging. I am not sure if the colour of the box indicates which of the characters you will get. The eyes close when the box/toy are tipped backwards so the character can have a nap.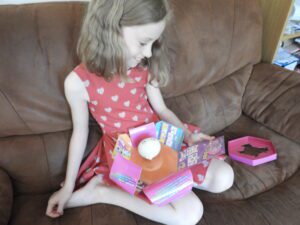 The packaging opens up to reveal information about the characters as well as the accessories included. There is a guide to the 'speech' and movements that the toy can display. Each character has its own unique reactions.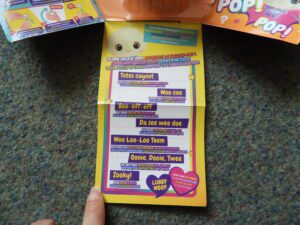 My Squishy Little Dumplings fit in the palm of your hand. Squeeze their cheeks to pop out their unique personalities! Can you resist the Squish?! Their bodies pop out so you can play and the two accessories fit onto the head.
There are many ways to play with My Squishy Little Dumplings. They have over 50 reactions; dress them up, tickle them, shake them, and toss them, they light up as you play and make the cutest sounds! Their hair lights up in different colours to show you what mood they are in 🙂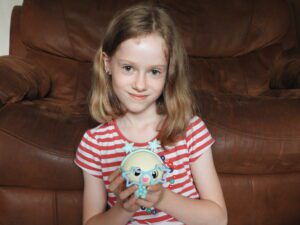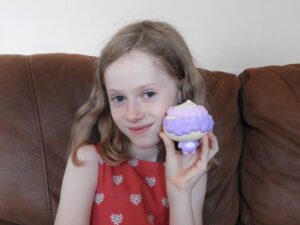 My Squishy Little Dumplings have a display stand that you can use to display your characters when not playing which is a useful feature.