I recently bought Pop Up Pirate second hand from a friend and it has been an instant hit in our house!

The premise of the game is super simple so all of us could join in. Push the pirate down into the barrel and give him a twist. This twist resets the popper mechanism so it is in a different place each game.
The swords are brightly coloured and can be assigned to different players but my kids enjoyed grabbing at random.
Take it in turns to stab a sword into the barrrel and whoever pops the pirate is out! I admit that I jump everytime he pops!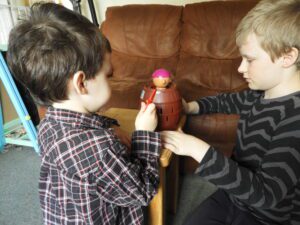 There are various ways to play. The box says for 2-4 players but it could easily be played singly or up to 24 (one per sword). I have had a competition with the children as we try to see if we can pop him first time or 24th. It is also easy to challenge yourself in this way.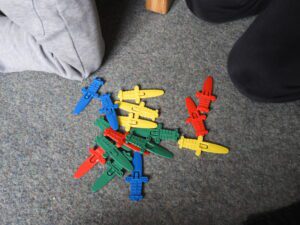 Of course there has been some sword fighting with the little swords too. I would says 'boys will be boys' but Anya is just as deadly!

The game is available from Amazon and other retailers for around £10.