Now I'm a vegan, eating out feels a little bit daunting. Combined with my wheat allergy, it means a lot of research and planning has to go into any attempt to eat out.
Then I spotted that a new vegan takeaway and restaurant has opened in Reading and I couldn't resist trying it out. EVERYTHING is vegan! I didn't even know places like this existed!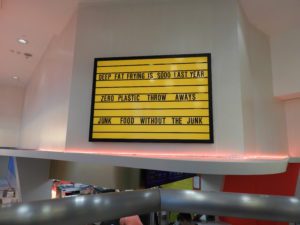 Set inside the Mall at the Oracle in Reading, Miami Burger is open plan with a range of seating available. We sat at a high counter but there were also low tables with wooden stools, and bean bags and small wooden tables for children and their families. There is table football and a basketball game. There is a lift for buggies and wheelchairs.
Menus are printed on paper, making them more sustainable and also allowing people to take one home with them.

Several of the options are also available gluten free so there were 4 things that I could choose from: tricky decision!
I chose the Spicy MB and it had a perfect balance of the hot jalopenos and the vegan beef patty and gluten free roll.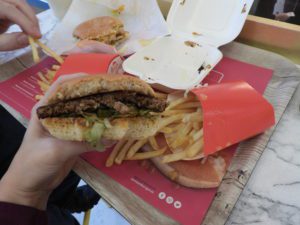 Chris chose the Louisiana chicken burger and is now desperate for them to bring out a supermarket range as it was so good! The recipes have been created by a Michelin starred chef so no wonder they taster amazing!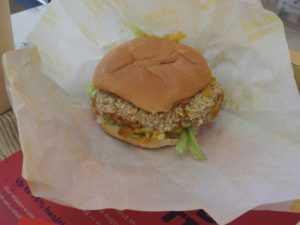 The fries are baked not fried and they are not covered in salt. They were thin and crispy, and there is salt available to add if required.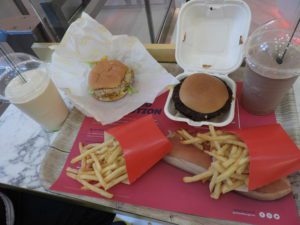 Chris went and picked out a tomato and BBQ sauce and expressed surprise that they were in plastic cups but a chat with the manager revealed that they were actually plant based containers and fully compostible as were the drinks cups.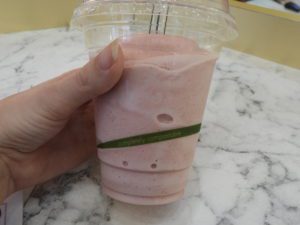 The shakes were tasty and my favourite was the strawberry one. We took them home for the kids to finish off and they had no idea that they contained no milk at all.
Chris talked about his burger for a full hour after we left. It really did make a good impression!
We are planning to go back with the kids soon and I REALLY want to try the MB Latino Salad even those I normally reject salads completely!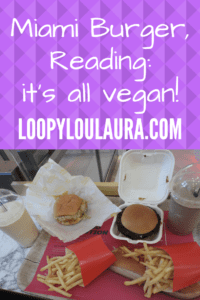 *We were invited to try a meal from Miami Burger. All opinions are our own