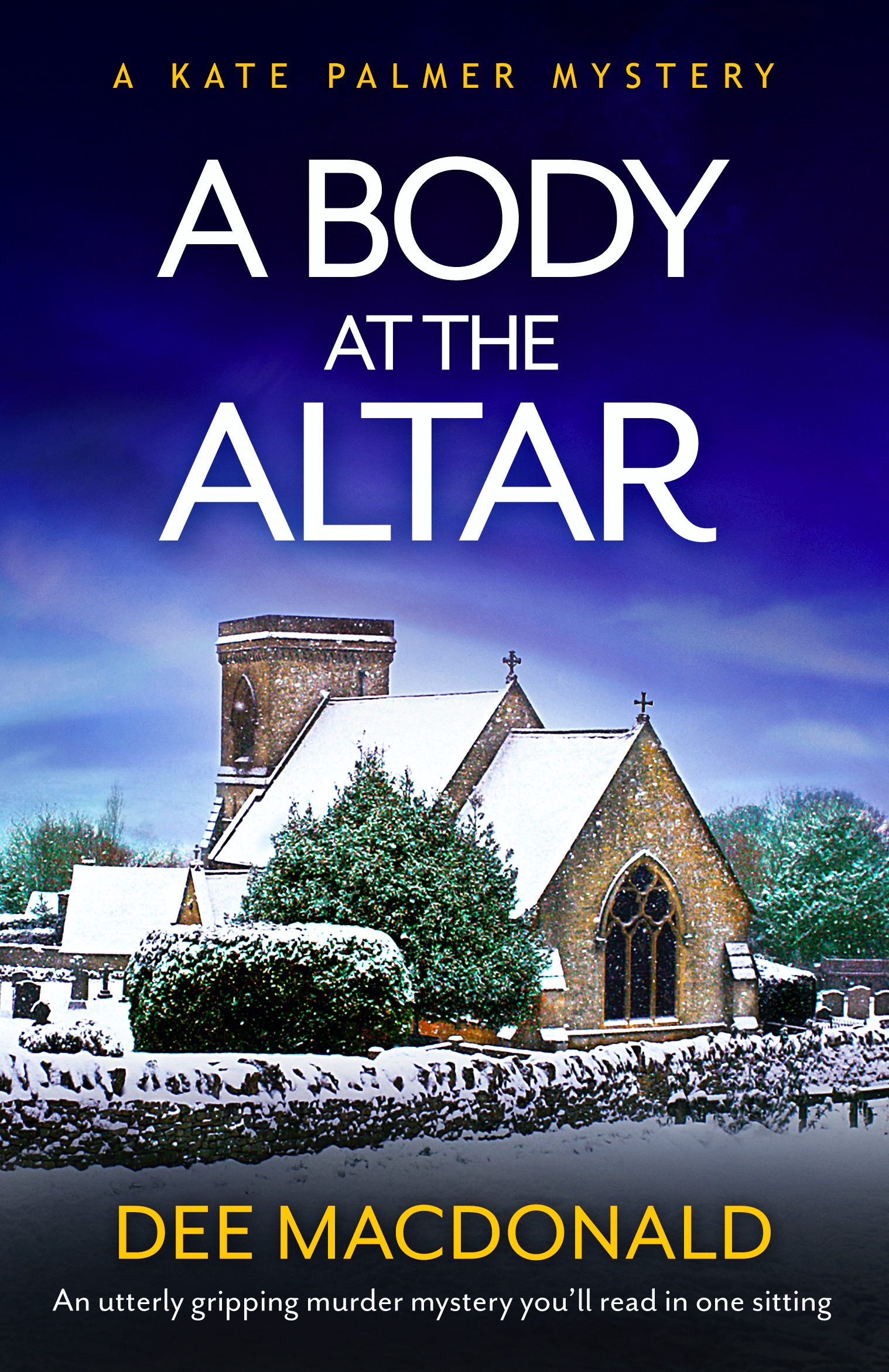 Nurse Kate Palmer and her boyfriend Woody Forrest, a former police officer, are guests at a wedding when the groom drops dead at the altar. Kate desperately tries to save the groom but he is declared dead at the scene. A post mortem reveals poison… Kate then discovers that someone had previously tried to sabotage the wedding and other village weddings had been cancelled too…
A Body at the Altar is the 4th book to feature amateur sleuth Kate Palmer. I have previously reviewed the other books in the series: A Body In The Village Hall,
 

A Body In Seaview Grange

, and

A Body at the Tea Rooms

.
Kate cannot resist a new investigation especially as she feels threatened by the new police officer that her boyfriend seems friendly with. I love that these characters are in their 60s but they still have emotional intrigues and are well rounded and authentic. I hope I still have Kate's energy in 20 years!
There are plenty of suspects as the plot unfolds. Several weddings have been cancelled and a poison pen letter writer has successfully destroyed their relationships. Kate searches for possible clues which allows the village and peripheral characters to be brought to the forefront. She needs to uncover motive to lead her to the killer but why would anyone want to sabotage weddings?
Kate's relationships play a key role again. Her jealousy and own self doubt cast a shadow over her romance with Woody Forrest. Meanwhile her sister Angie is more settled and drinking less so I felt that their relationship was strengthened.
A Body at the Altar is a great addition to the series. This latest case has all the features of classic murder mysteries especially the poison pen letters and poison itself. I would LOVE to see these cosy mysteries turned into a TV series!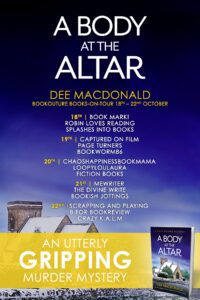 A Body at the Altar book description:
Jilted grooms, sudden deaths, broken hearts and threatening letters. All in a day's work for super sleuth Kate Palmer!
Nurse Kate Palmer thought the pretty Cornish village of Tinworthy would be the perfect place for a peaceful retirement. She couldn't have been more wrong! But even she is shocked when she attends a beautiful wedding at St. Pirin's Church and the handsome groom drops dead in front of her very eyes.
While the rest of the wedding party panics, Kate notices the strange behaviour of the not-so-blushing bride and the posh mother-in-law – and vows to find out the truth behind the poor young man's sudden demise. Especially when the new detective Charlotte Martin makes it known that she doesn't want Kate involved – and also shows an interest in Woody Forrest, Kate's partner in crime-solving.
Undeterred, Kate discovers this isn't the only wedding to have been sabotaged. A series of peculiar letters contain the clues Kate needs to get to the heart of the matter. But is the mystery letter writer behind the unusual deaths? Or is more than one person responsible for the strange goings on in the seaside village…
As Kate digs deeper, she adds more suspects to her growing list: the world-weary vicar, the unlucky-in-love cleaner and the bride's former flame. But, as a pair of boots bring Kate closer to the killer, it becomes clear their investigation has placed Woody in danger.
Can Kate solve the murder and save the man she loves at the same time?
If you love cozy crime mysteries by Agatha Christie, Faith Martin or Joy Ellis, this page-turning novel will have you reading late into the night!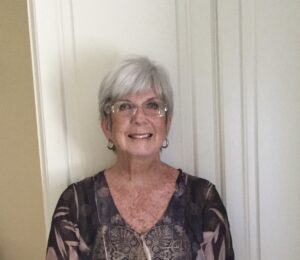 Author Bio:
Aged 18, Dee arrived in London from Scotland and typed her way round the West End for a couple of years before joining BOAC (forerunner of British Airways) in Passenger Services for 2 years and then as a stewardess for 8 years.
She has worked in Market Research, Sales and at the Thames TV Studios when they had the franchise.
Dee has since relocated to Cornwall, where she spent 10 years running B&Bs, and only began writing when she was over 70!
Married twice, she has one son and two grandsons.
Buy Link: