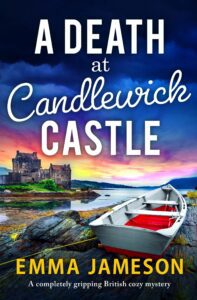 Jem Jago is relaxing on board her boat with her best friends when the need for the toilet leads them to head to shore. They arrive at Candlewick Castle and discover a dead body. The victim is a dodgy businessman Herman Castleberry and he has upset quite a few people. This includes Jem's first love Rhys who is quickly identified as the prime suspect by her new romantic interest Detective Sergeant Hack…
A Death at Candlewick Castle is the second novel by Emma Jameson to feature librarian and amateur sleuth Jemima Jago. I have previously reviewed A Death at Seascape House but there are no major plot spoilers about events in the last book.
I found Jem to be much more likeable in this book as she is less haunted by her past. Her personality seems to have softened and she has firm friendships to support her. There is also the romantic tension with Rhys and Hack which adds a human and emotional side to her character.
The setting of the Isles of Scilly is wonderfully brought to life and now I want to visit! The description of the body at the beginning is a little unpleasant but the focus is on Jem being an intrepid investigator. I enjoyed the gentle humour of the book (the recurrent need for the toilet for example!) and Jem seems much more relaxed in the location and in her own skin.
A Death at Candlewick Castle is an enjoyable murder mystery and I look forward to the next book in the series.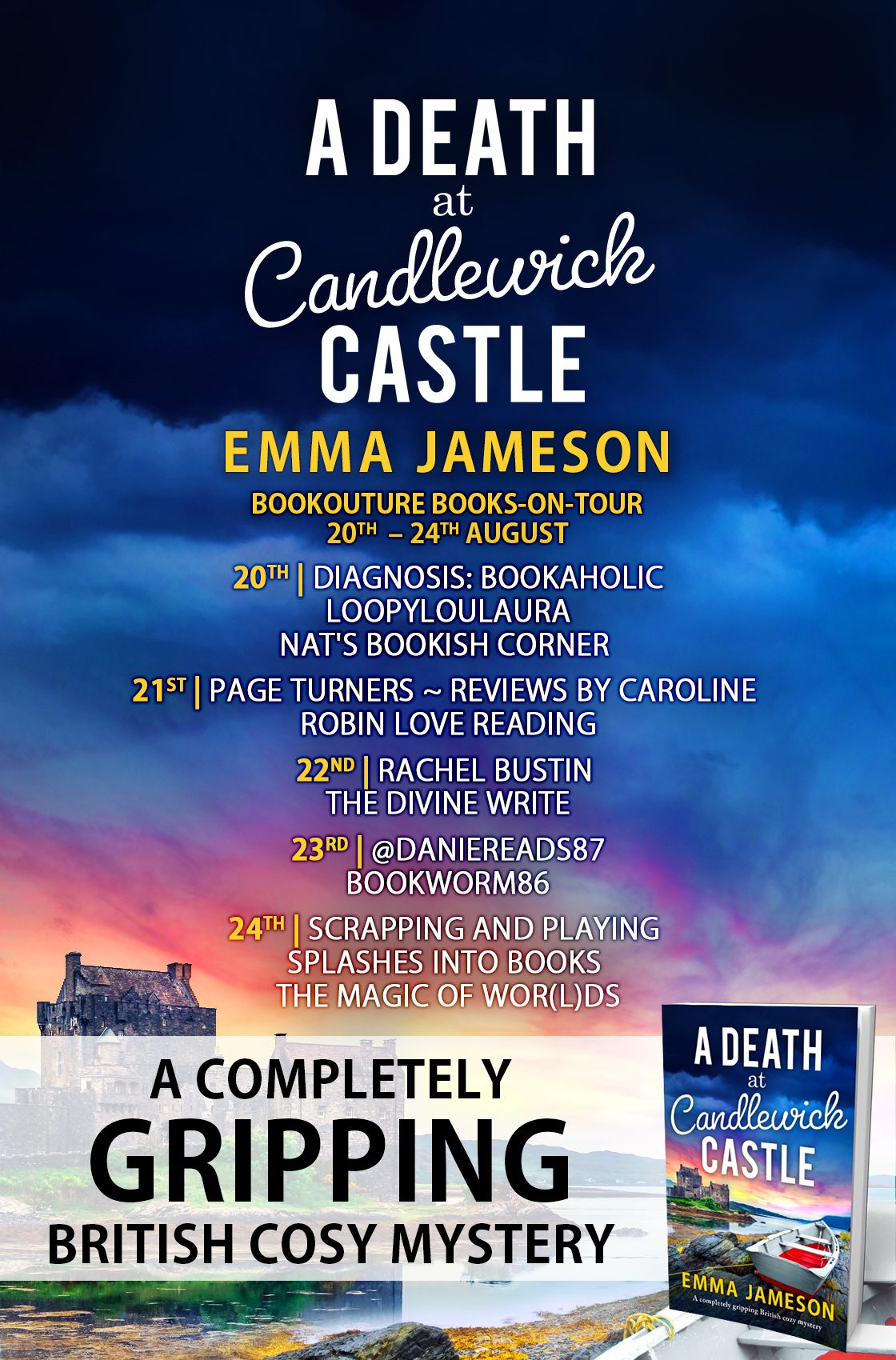 MEDIA PACK
Book: A Death at Candlewick Castle
Author: Emma Jameson
Pub Day: August 20th 2021
Buy Link:
About the Book:
Librarian Jemima Jago is enjoying a peaceful summer in the Isles of Scilly – until a puzzling crime comes in with the tide…
Between her work in Cornwall's oldest library and catching up with old friends over tea and chocolate biscuits, Jemima Jago is spending the season the only way she knows how: sunbathing, swimming and sailing. But her postcard-perfect summer is turned upside down when the body of well-to-do businessman Hermie Castleberry is found on the sweeping white sands at the foot of Candlewick Castle.
Jem doesn't mean to get involved, but when her old flame Rhys Tremayne is arrested for murder, she springs into action to prove his innocence. With her gift for uncovering hard-to-find information, Jem discovers Hermie had been keeping secrets and ruffling a few feathers in the ordinarily tranquil islands. Did the quiet wife, the belittled business partner or the slimy salesman want Hermie out of the way?
The discovery of a pair of silver gloves by little dog Buck could be just the clue Jem needs to crack the case. But can she catch the real culprit, and keep her heart in check, before the killer sends her down to Davy Jones' locker too?
A totally charming cozy mystery from the New York Times and USA Today bestselling author Emma Jameson. Fans of M.C. Beaton, Faith Martin and Agatha Christie will adore A Death at Candlewick Castle.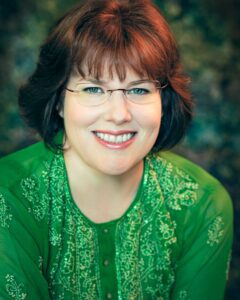 Author Bio
Emma Jameson writes mysteries that readers call witty, romantic, and full of surprises. An aspiring novelist since age seven, she took a long, twisty route to the New York Times and USA Today bestseller lists. After years of working at a major medical center, her first novel, cobbled together on nights and weekends, became a runaway e-book bestseller. Now she writes full-time and has sold over half a million books. A compulsive reader and information hoarder, Emma is always searching for that fascinating nugget or startling fact that will spark another novel. A lifelong Anglophile, she resides in the United States, where she enjoys swimming, yoga, and serving the needs of not one, not two, not three, but four cats.
Social Media