A storm is brewing and Jem Jago, the Scilly Sleuth, is trapped safely in a hotel watching a Bake Off competiton when the judge dies on stage from poison. Will the killer go free once the lockdown ends…?
A Death at Bay View Hotel is the fifth book in the Jem Jago murder mystery series.
The book starts with the death on stage and then goes back in time to show the events leading up to the poisoning. Jem has had some personal issues to deal with and needs some space so agrees to join her friend Pauley at the competiton. But she never imagined being trapped there with a killer!
There is quite a claustrophobic atmosphere as the hotel is locked down with many people who don't want to be there. Hack has had an allergic reaction so gives Jem his blessing to investigate on his behalf. The victim seems to have made a lot of enemies which means there are plenty of people for Jem (and us!) to suspect.
The tone of the book is lighthearted and there are little snappy comments that made me smile. Although written in the third person, I felt that the personality of the main characters is brought to life by the almost intimate style of writing. I admit that I struggled to connect with Jem in the first book in the series but now I really like her and her escapades.
A Death at Bay View Hotel is an enjoyable and entertaining cosy murder mystery.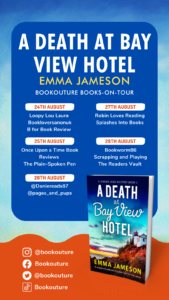 A Death at Bay View Hotel: A completely addictive English cozy mystery novel (A Jemima Jago Mystery Book 5)
Join Jemima Jago—librarian, cake lover and fearless super-sleuth—on her next puzzling case, when an entry at a baking competition proves delicious… but deadly!
It's time for the Bay View Hotel's annual bake-off and Jem is looking forward to sampling all the cake she can. But when head judge and successful local critic Lemmy Beaglehole drops dead in the middle of tasting a chocolate gateau, Jem can't resist throwing herself into the investigation.
Jem interviews everyone present and discovers that Lemmy had plenty of enemies at the bake-off and was famous for his venomous reviews. But who could have hated him enough to actuallypoisonhim? Was it the long-suffering hotel manager? The local busybody who hated Lemmy enough to stage a protest over his inclusion as head judge? Or the aspiring baker, whose dreams of running his own pastry shop were dashed by a terrible review?
Finding a crumpled rose-patterned envelope that may have contained the poison, Jem feels certain she's close to the truth. But when a huge storm blows in over the Isles of Scilly, trapping everyone—bake-off contestants, staff and guests—in the hotel overnight, Jem must work fast to untangle the clues and catch the killer before their next toxic treat ends up on her plate!
A fun and page-turning cozy mystery set in the beautiful Isles of Scilly, from the New York Times and USA Today bestselling author Emma Jameson. Fans of Agatha Christie, Faith Martin and Betty Rowlands will be utterly hooked!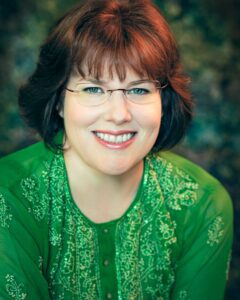 Author bio:
Emma Jameson writes mysteries that readers call witty, romantic, and full of surprises. An aspiring novelist since age seven, she took a long, twisty route to the New York Times and USA Today bestseller lists. After years of working at a major medical center, her first novel, cobbled together on nights and weekends, became a runaway e-book bestseller. Now she writes full-time and has sold over half a million books. A compulsive reader and information hoarder, Emma is always searching for that fascinating nugget or startling fact that will spark another novel. A lifelong Anglophile, she resides in the United States, where she enjoys swimming, yoga, and serving the needs of not one, not two, not three, but four cats.
Author social media:
 Website
Facebook URL
Instagram URL
Twitter URL
Newsletter