Jem returns to her flat in Penzance to discover a squatter, a cat and a bath full of rubbish. One of the bin bags contains a mallet that looks like it has been used as a weapon. Things don't improve the following day when she discovers a body…
A Death at Silversmith Bay is the third book to feature amateur sleuth Jemima Jago and it is the best so far! There are no spoilers about events in the previous books. I have reviewed A Death at Seascape House and A Death at Candlewick Castle.
Jem finds herself embroiled in a new murder case when her sister crashes back into her life with a crazy story and a bloodied mallet. The cops aren't much help and Jem needs to solve the case in order to protect her sister. There are plenty of characters acting suspiciously and with an apparent motive so there are twists to enjoy.
The humour was much more apparent in this novel and I loved the addition of Jem's sister Tori. I have really grown to like Jem and especially in this book she has wonderful relationships with her friends and family. The continued love triangle with old flame Rhys and new romantic interest Hack still featured in this book and I still have no idea which man she should choose!
A Death at Silversmith Bay is an enjoyable cosy murder mystery and I look forward to the next book in the series.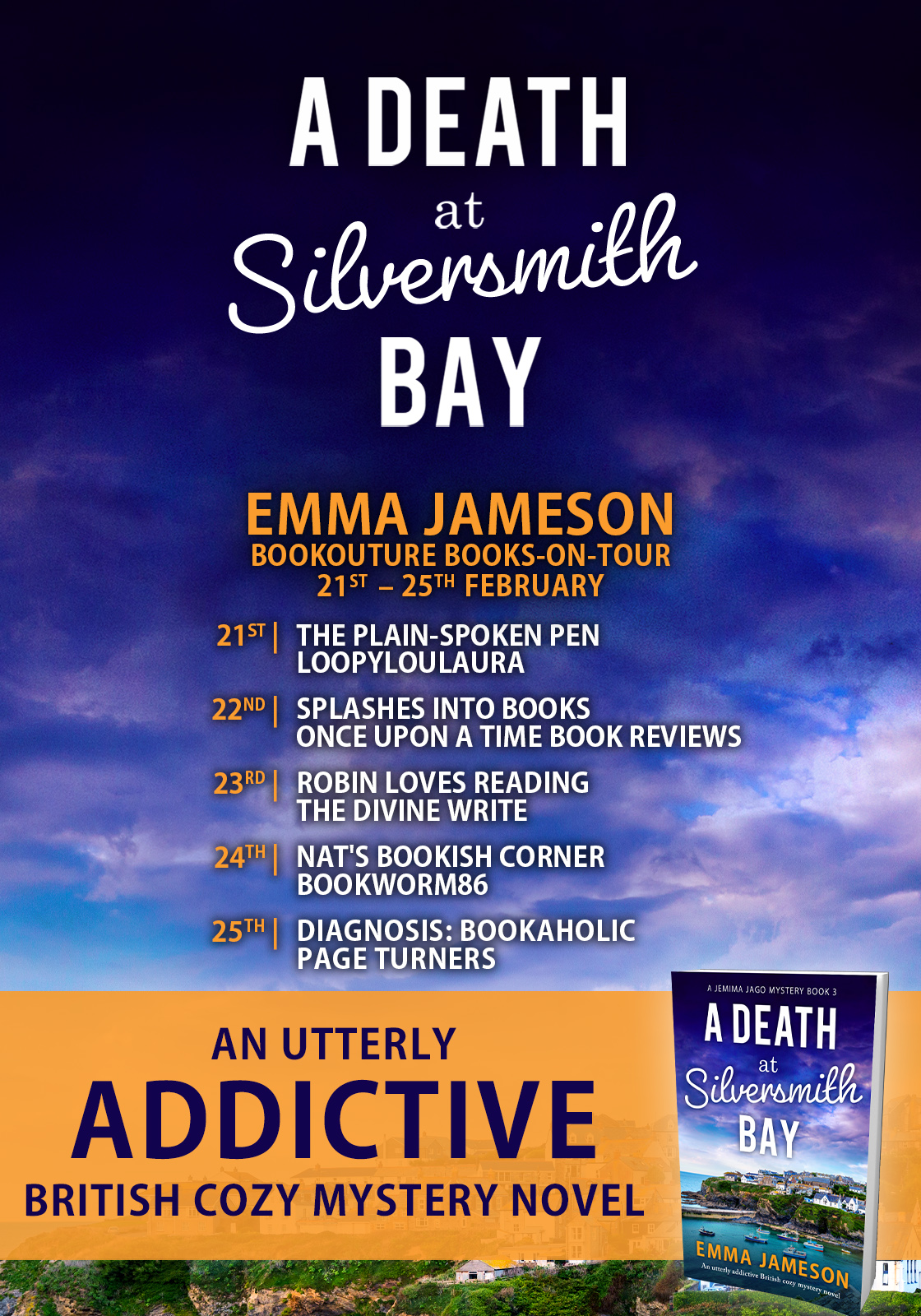 MEDIA PACK
Book: A Death at Silversmith Bay 
Author: Emma Jameson
Pub Day: February 21st 2022 
About the Book: 
Librarian Jemima Jago can't resist a whodunnit, but finding a body in a bookshop is a plot twist she could never have expected…
Jem Jago

 is back at work with her antique books, and spending her weekends exploring her new home—the windswept Isles of Scilly—in her little sailboat, 

Bellatrix

. She's really starting to settle into island life. Unfortunately, murder in the Scillies is not as rare as some of her manuscripts…
On a trip out to picturesque Penzance with best friend
 Micki

, the pair stumble across an intriguing mystery, not of the fictional kind. In Tatteredly's second-hand bookstore, they discover the body of beautiful 

Gina Marrak

, Micki's former sister-in-law.
Jem can't bear to see Micki so distraught, and with the hapless Detective Conrad in charge of the inquiry, she must do some sleuthing of her own to find out the truth. As she convinces Gina's so-called friends to talk, Jem learns she wasn't actually well liked in her little corner of Penzance. 
Did the jilted lover, the pretentious pub landlord or the rowdy real estate agent bump off poor Gina?
Poking around the scene of the crime, Jem finds an unusual book which leads her down an unlikely path. But can Jem get to the bottom of the mystery before the terrible tale comes to an end for her too?
A fun, cozy page-turner filled with mystery and intrigue, from the
 New York Times
 and 
USA Today
 bestselling author Emma Jameson. Fans of M.C. Beaton, Faith Martin and Agatha Christie will be totally hooked!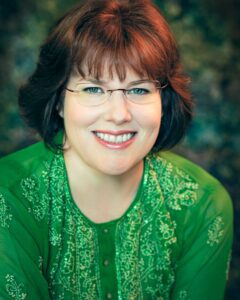 Author Bio  
Emma Jameson writes mysteries that readers call witty, romantic, and full of surprises. An aspiring novelist since age seven, she took a long, twisty route to the New York Times and USA Today bestseller lists. After years of working at a major medical center, her first novel, cobbled together on nights and weekends, became a runaway e-book bestseller. Now she writes full-time and has sold over half a million books. A compulsive reader and information hoarder, Emma is always searching for that fascinating nugget or startling fact that will spark another novel. A lifelong Anglophile, she resides in the United States, where she enjoys swimming, yoga, and serving the needs of not one, not two, not three, but four cats.
Social Media